Wright County K-9 Saber dies suddenly, one week before retirement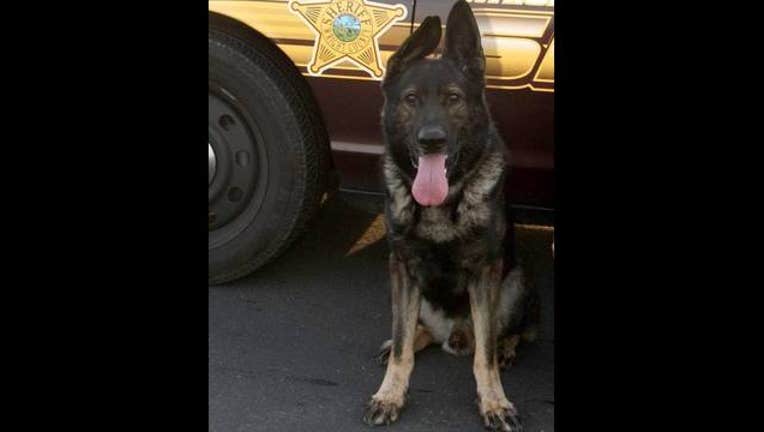 article
BUFFALO, Minn. (KMSP) - Minnesota law enforcement agencies are mourning the sudden loss of a K-9 just one week before his scheduled retirement. Saber, a K-9 with the Wright County sheriff's office, collapsed while working with his handler Thursday night and was rushed to the vet. The diagnosis was internal bleeding from a ruptured tumor, and little could be done to save his life.
Saber was scheduled to be retired from service next Friday, Jan. 29.
"K-9 Saber served the citizens of Wright County for 9 years, locating and apprehending numerous suspects," the sheriff's office said in a statement. "He also entertained many through countless K-9 demonstrations, county fair appearances and DARE graduations. He was an asset to the patrol division and will be missed by his handlers."
Saber began his patrol career with the Wright County sheriff's office in the spring of 2007, capturing many criminals and awards throughout his career. In 2011, he had a first place finish in criminal apprehension at Region 12 certification exercises. He twice received "case of the quarter" for locating suspects in Carver County and Monticello, and a "case of the year" award in 2014 through the United States Police Canine Association.
Our condolences to Deputy Dan Cotton and Saber's fellow officers and coworkers at the Wright County sheriff's office.