Wolves, Nets discussing trade to bring Kevin Garnett back to Minnesota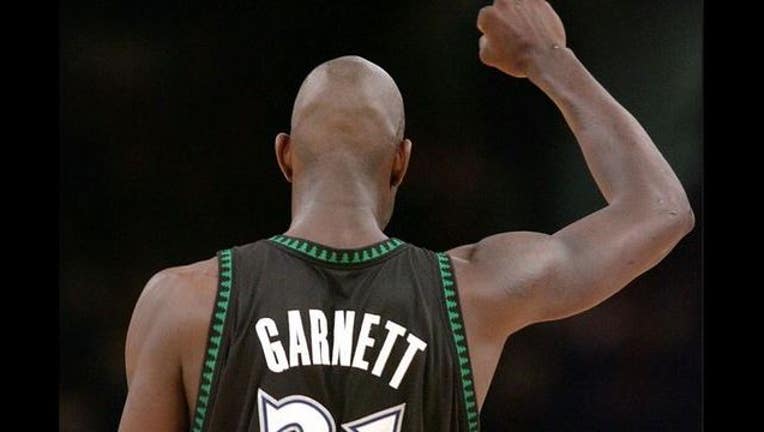 article
As Thursday afternoon's trade deadline approaches, the Timberwolves and Brooklyn Nets are working with each other on a deal that would potentially bring Kevin Garnett back to Minnesota, where his record-setting career all began.
The trade, first reported by ESPN, would reunite Garnett with President of Basketball Operations and Head Coach Flip Saunders, who coached him during his first 12 years with Minnesota.
It has been reported that the swap would most likely include Wolves forward Thaddeus Young in order to make the salaries match up. Young has the ability to opt out of the final year of his contract which is set to pay him nearly $10 million next season.
Garnett would be asked to approve of the deal since he is one of only 6 NBA players with a no-trade clause in his contract, which is paying him $12 million this final season.
In 2007, he was traded to the Celtics where he won a championship and made two NBA Finals appearances with Boston. Through it all, he still remains loved and appreciated by fans in the Twin Cities, where he became the face of the Timberwolves for over a decade.
Earlier this season Garnett made it public that he eventually would like to own the Wolves -- "I want to buy the Timberwolves, put a group together and perhaps someday try to buy the team. That's what I want," he told Yahoo Sports.
If the trade is made official, this could certainly lead him down the path of doing just that.