What to do in Minnesota: 6 things to do this weekend (March 24-26)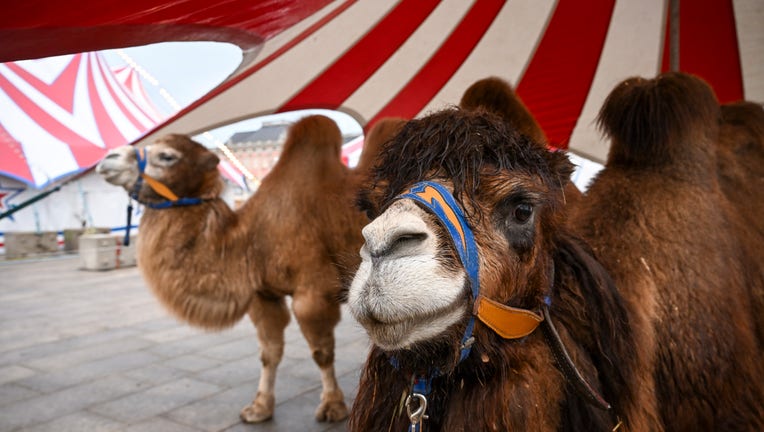 article
MINNEAPOLIS (FOX 9) - Head to the circus, learn about women in science, or taste Minnesota-made spirits at events this weekend.
Have an event you want to see featured? Email me at adelaide.vanpelt@fox.com.
Made in Minnesota: A Spirits Tasting Event:
Head to the historic Granada Theater and sample products from over 20 different local distilleries, including mixers and THC seltzers. This event is a fundraiser to benefit the community of Uptown. Food will also be provided throughout the event along with live music from local musicians, Lonesome Dan Kase and The Red Hot Djago Peppers.
St. Paul Osman Circus:
The St. Paul Osman Shrine Circus is a traditional American 3-ring circus held in the historic Lee and Rose Warner Coliseum located right on the Minnesota State Fairgrounds. The Coliseum is about the size that a real big top would have been during the peak years of the American traveling circus. Food, novelties, rides, face painting, pictures with the clowns and performers and more are available before the performance and at intermission.
Discovery Days: Women in Science:
Get inspired by women using science, technology, and the humanities to make the world a better place with hands-on activity tables, interactive experiments, and demonstrations by community partners. This family friendly event is recommended for ages 5-14.
Maplefest Pancake Breakfast:
Celebrate maple syrup season with an all-you-can-eat pancake breakfast in the MacMillan Auditorium. The menu includes pancakes and maple syrup, served with sausage, a selection of pancake toppings, coffee and orange juice. Make reservations for communal seating, available on the half-hour from 8:30 a.m. to 2:30 p.m.
Spotlight Science: Uncovering Ancient Climate:
Meet UMN paleontologist Dr. Pete Makovicky and his research students who are studying North America's past environment.  Learn about their field work in Montana, Wyoming, and Utah. See how they are using clues from fossils and rocks collected at these sites to understand how climates changed over time and what impacts the climate had on ancient floras and faunas. 
Second Anniversary Bash:
This event kicks off with an anniversary brunch from 11 a.m. to 3 p.m. followed by a DJ and dancing from 3 p.m. to 7 p.m. Barrel Sampling reservations are available throughout the afternoon. Axebridge will also saber some of its sparkling wines on the patio.