Wayzata teacher kills himself days after Plymouth home raided for child porn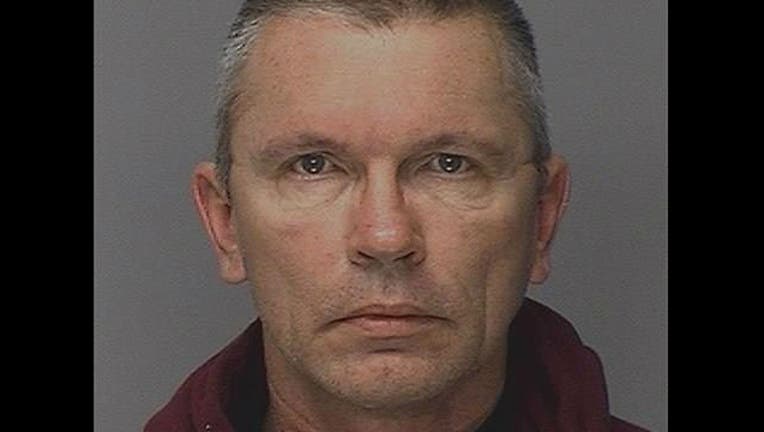 article
Jeffrey Miller, a 52-year-old Plymouth resident and former teacher in the Wayzata School District, killed himself shortly after police executed a search warrant in his home in connection with a child pornography investigation.
According to Plymouth police, on December 30, officers "received information from the Minnesota Child Exploitation Task Force that child pornography was being downloaded to a computer located in the city of Plymouth."
On January 27, officers following up on the task force's tip executed a search warrant at Miller's home and seized computer equipment. The analysis of the contents of that equipment is ongoing.
Miller was arrested and booked into jail in Plymouth. His mugshot is at the top of this post. He was later released from custody.
On January 29, just two days after he was arrested, police were notified that Miller killed himself. That came one day after Wayzata school officials were informed of the investigation and placed Miller on paid administrative leave.
Miller hadn't been charged with any crimes at the time of his death.
Amy Parnell, spokesperson for Wayzata schools, tells us Miller taught at Greenwood Elementary from 1995 to 2005, then taught 5th grade at Oakwood Elementary from 2005 to 2013. During the last two years he worked as a "peer coach" for elementary teachers in the district.
Plymouth Police Chief Mike Goldstein tells Fox 9 Miller was "a tenured teacher, highly regarded."
Regarding the month gap between the task force's tip and the raid of Miller's home, Goldstein says, "When we got the information we just had an IP address, and it takes time to develop the info as to where that IP address is."
Goldstein says police are going public with the information about Miller because they want to know if he had any local victims.
"We don't believe there are any local victims, but until we ask we won't know for sure," Goldstein says. "We just think it was an exchange of images from across the internet and we don't really believe that anybody here was harmed, but it's hard to conclude an investigation without having all the information to look at."
"The other side of this is, while he made some transgressions, I'm trying to be incredibly sensitive to [Miller's] family," he continues. "They were not aware of this and when they learned of it, and his suicide... this is a devastating situation for them, and I'm trying to protect them to the best of our abilities. I hope others will too."
Plymouth police ask anybody with information "regarding any possible inappropriate behavior demonstration by Miller" to contact them immediately.