WATCH: White Bear Mitsubishi mascot falls hard in viral video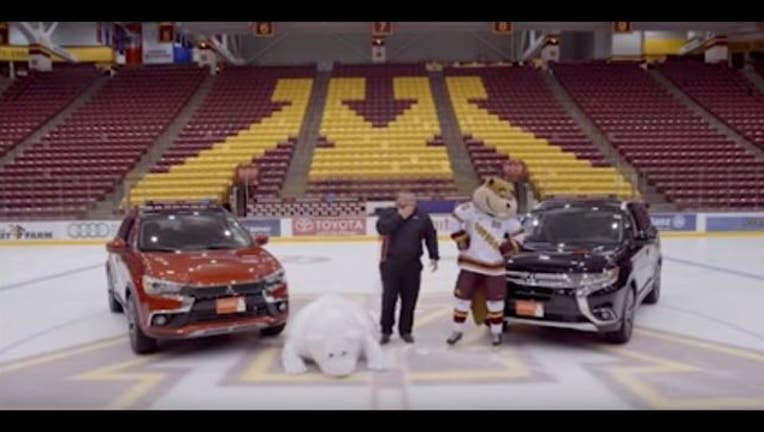 article
(KMSP) - A bear mascot is slipping and sliding into our hearts.
During a commercial shoot at a hockey rink for White Bear Mitsubishi, the White Bear mascot was having some trouble keeping his footing on the ice. The dealer's outtakes video is catching fire on the internet, getting more than 2,700,000 views since it was uploaded on Facebook on December 23.
Richard Herod III, the general manager of the dealership, who also appears in the video (but more sure-footed) says it's been fun to see how much it's spread - including even a video share by songstress Bette Midler.
"Everything has been so serious lately, I think this was just some well-timed comic relief," he said.
Even with all the hard falls, Herod says, no bears were seriously injured in the making of this video.
"Maybe just his pride a little," he joked.