Victim dies after crews rescue person trapped in Barron Co. corn bin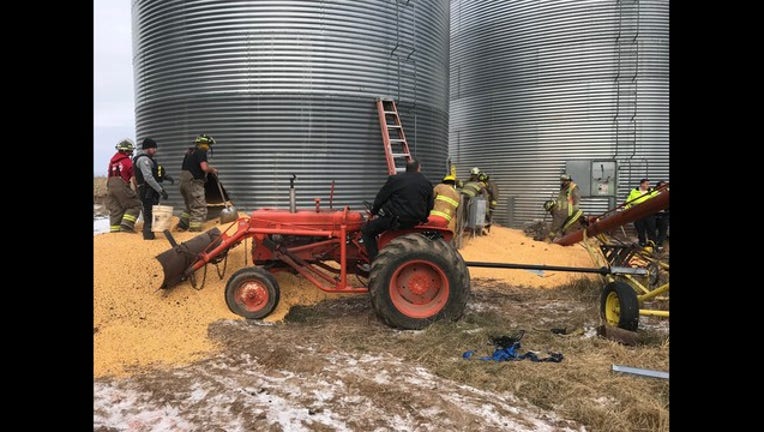 BARRON COUNTY, WI - A person is dead after injuries sustained Wednesday when crews in Barron County, Wisconsin rescued them from a corn bin.  
The incident occurred after noon Wednesday when officials received a call of a subject trapped in a bin south of Turtle Lake.
The rescue took over an hour and the person was flown to the hospital with life threatening injuries. Fox 9 has learned the victim died at the hospital. 
Local fire department's assisted the Barron County Sheriff's Office in responding to the scene. The incident is still under investigation.
"The effort put forth by the family and first responders in this case was truly amazing and our prayers are with the family," said Sheriff Chris Fitzgerald.