'Very rare' albino crow finds new home at wildlife rehab center: 'The bird is thriving'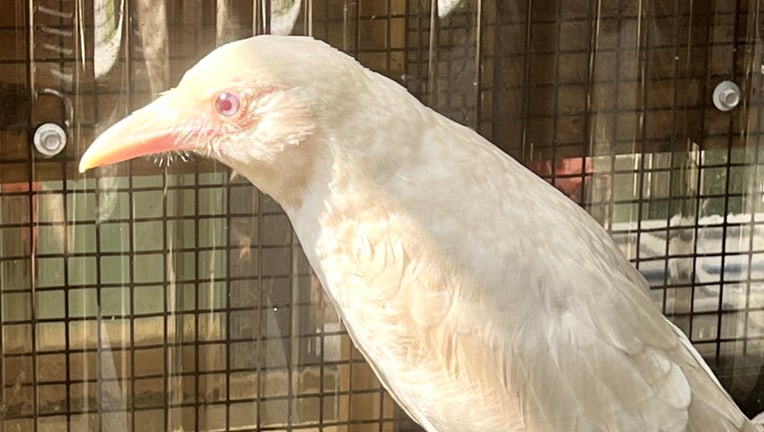 article
KILLINGWORTH, Connect. - A Place Called Hope, which heals injured, orphaned or ill birds, has admitted a very rare albino fish crow to its center.
The wildlife rehabilitation center, located in Killingworth Connecticut, announced the news on social media earlier this month. 
"Every day is like an adventure when you work in the world of wildlife rehabilitation. You just never know exactly what is about to come through the doors requiring help," the center wrote on its Facebook page on July 11. "Today, we admitted an albino fish crow. According to experts, an albino crow is 1 out of 30,000. So VERY rare!" 
According to Mayo Clinic, albinism is a genetic mutation that inhibits the body's production of melanin. In birds this can result in a white or pink pigment on its feathers.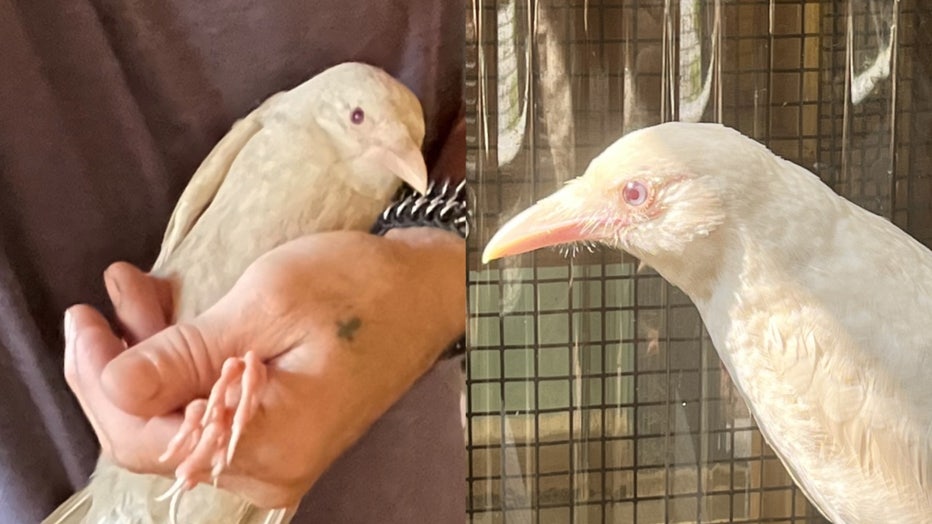 Photos of the albino fish crow. (Credit: A Place Called Hope)
The wildlife center said the young, female bird was grounded, or unable to fly, but noted that this is not unusual as fledglings are learning to navigate and utilize their wings. 
"But this baby was indeed injured and is sore enough to not be able to technically fly," A Place Called Hope explained.
While their first round of X-rays did not reveal any "obvious fractures," the veterinarians found the bird was favoring one wing and had poor eyesight. The organization told FOX Television Stations that "the bird is thriving" in its care and is recovering from a soft tissue injury to a wing. The crow is currently residing with another fish crow baby.
After further examination, the center determined that the bird was not a candidate for release and would be submitting legal paperwork with the U.S. Fish and Wildlife Services to acquire the crow as an ambassador bird for educational purposes at their facility. 
RELATED: Firefighters rescue dog that jumped 34 feet from tower at Connecticut state park
"We understand how special she is and feel so blessed to have her as part of our flock," the center told FOX. "We look forward to all she will teach us and will strive to provide her with the best captive lifestyle we can offer.  We consider her a special messenger from the universe letting us know that we are doing right by these birds." 
They said the center's ultimate goal for the birds is freedom, but for those who can't make it back into the wild, they said they do their best to "make sure they shine." 
The crow's name has not yet been decided, but the center said it will be a sacred name to match her uniqueness. 
This story was reported from Los Angeles.