Vehicle fire closes section of Highway 610 near Maple Grove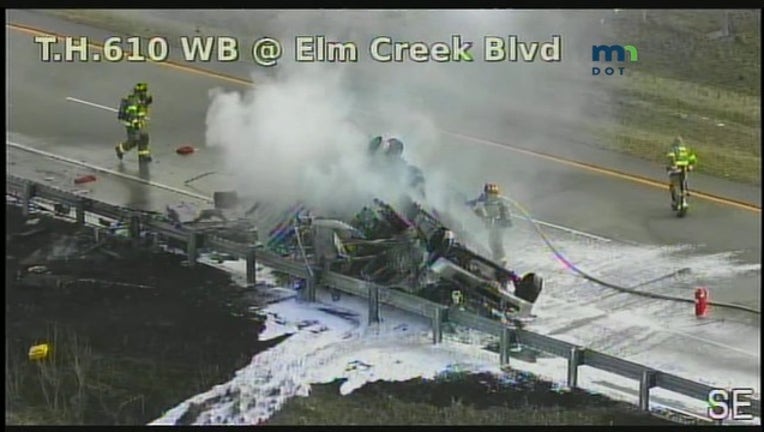 MAPLE GROVE, Minn. (FOX 9) - A section of Highway 610 closed near Maple Grove due to a vehicle fire for several, according to the Minnesota Department of Transportation.
The highway closed between Zachary Lane N and Elm Creek Boulevard, but has since reopened.
Lt. Shank says the truck rolled over and apparently caught fire after the crash. No one was injured.
The case is still under investigation.