U of M honors Gopher great Glen Perkins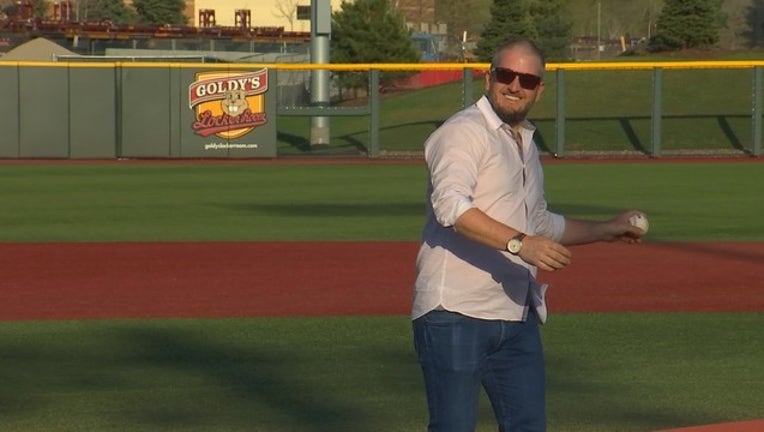 article
MINNEAPOLIS (KMSP) - Gopher great Glen Perkins was honored at the University of Minnesota Friday. 
Just before throwing the ceremonial first pitch at the Siebert Field before Minnesota took on Indiana Friday night, Perkins was thanked for his financial gift to the indoor performance center. The University renamed the center the Glen Perkins Family Baseball Performance Center in his honor. 
The Baseball Performance Center opened in March 2016 and has provided players with a year-round facility where they can develop their skills. 
"One of the things that makes Gopher Baseball so successful is the tremendous involvement and generosity of our alumni," said Athletics director Mark Coyle in a press release. "Glen and his family are at the top of that list." 
"I'm honored to have the University of Minnesota baseball team put my family's name on the Baseball Performance Center," said Perkins in the press release. "While it will have the Perkins name, it is as much about the people that helped get me to this point and is a testament of their hard work." 
Perkins was a standout high school baseball player at Stillwater High School. He joined the Gophers in the 2003 season before being drafted by the Minnesota Twins in 2004. Perkins went on to play for the Twins for 12 years. He's a three-time All-Star (2013, 2014, 2015). 
"Glen remains one of the all-time Gopher greats and his willingness to give back in such a significant manner will allow future teams to stay competitive at the Big Ten and NCAA level," said Head Coach John Anderson in the press release.