Two waves of snow expected this weekend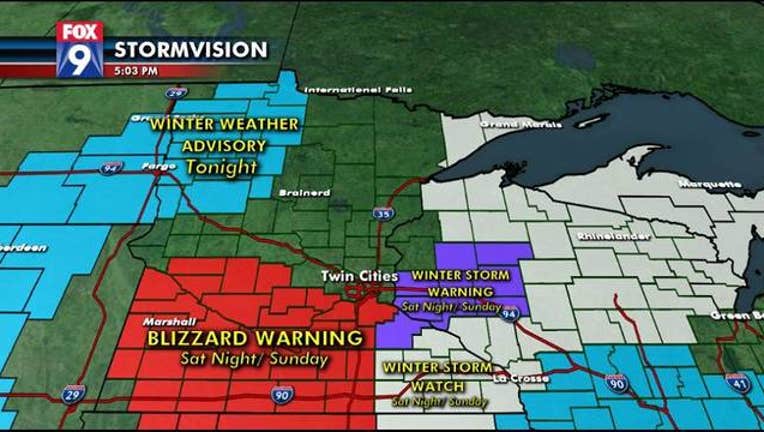 EDEN PRAIRIE, Minn. (FOX 9) - Two waves of snow are expected to move across Minnesota this weekend.
The first round is expected Friday night with light snow coming across the state. Higher amounts of snowfall are expected in northwestern Minnesota, which is under a Winter Weather Advisory.
Minnesotans can prepare for a second wave Saturday night through Sunday. There is possible heavy snow to the south of I-94 and to the east of I-35 on Saturday night into early Sunday. Lighter accumulations are expected along 94 and to the west of 35. 
The biggest difference on Sunday will be the wind. Winds could be gusting up to 45 miles per hour on Sunday, which will create poor travel conditions due to blowing snow and low visibilities. The blizzard warning areas are less about snow totals and more about wind and blowing snow.