Truck hauling cattle overturns in Connecticut, killing a third of herd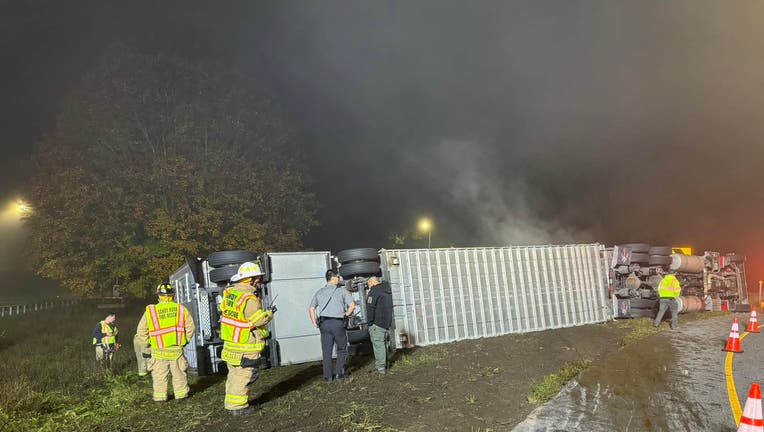 article
NEWTON, Conn. - A trailer hauling cattle overturned this week, killing a third of the herd. 
The Connecticut Department of Agriculture said the accident happened on October 19 as the trailer was exiting I-84 in Newton. 
The truck was hauling 44 head of dairy cattle from Maine to Ohio.  
Officials said 14 of the 44 animals were killed. Eight died following the accident, and six were humanely euthanized. 
RELATED: Great Dane sets record at North Carolina rescue for largest litter: 'We could not believe it'
"The decision to euthanize was made in coordination with the owner based upon the circumstances present and to prevent further suffering of the animals," officials said in a news release. "Per U.S. Department of Agriculture regulations, the meat from these animals is not fit for human consumption."
The remaining 30 cows were loaded onto a new trailer and were transported to a location to be evaluated.  They are said to be doing well. 
This story was reported from Los Angeles.