Tow truck driver, motorist hit when vehicle spun out on Hwy 101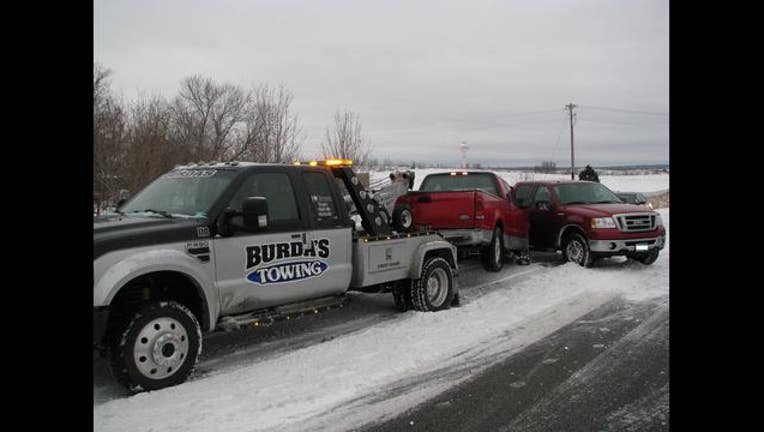 article
(KMSP) - A tow truck driver finishing up at a crash scene and a motorist were hit by a car that spun out on Highway 101 Tuesday morning, according to the Minnesota State Patrol.

Nicholas McElkerry, 33, of Albertville had just finished loading a Ford Pickup onto his tow truck when a vehicle in the left lane lost control and spun out, hitting both cars. McElkerry and the motorist he was assisting were standing outside the vehicles and were struck. McElkerry was taken to the hospital with non-life threatening injuries.
The motorist was treated for minor injuries at the scene. 

Minnesota State Patrol is reminding everyone to slow down and move over when approaching flashing lights to give emergency workers and tow trucks room to work on the highway.

There were 350 crashes and 301 vehicle off-roads and spin outs between 1 p.m. on Monday and 4:30 p.m. on Tuesday, according to the state patrol.