Texting and driving citations on the rise in Minnesota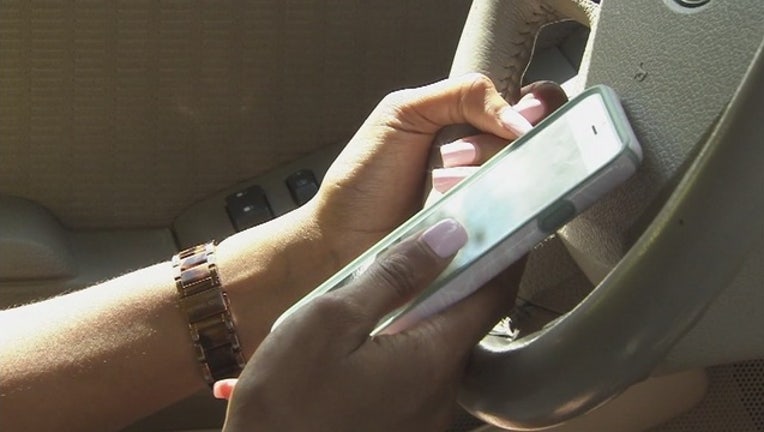 article
(KMSP) - Texting citations climbed for the fourth straight year during Minnesota's distracted driving campaign. 
From April 9-22, the Minnesota Department of Public Safety Office of Traffic Safety (DPS-OTS) coordinated a distracted driving campaign. Officers, deputies and troopers cited 1,576 drivers across the state for texting while driving during the campaign, compared to 1,017 citations in 2017. The number of seatbelt citations also jumped from 1,517 in 2017 to 1,883 this year. 
However, sending texts and ignoring seatbelts weren't the only reasons drivers were distracted. The DPS-OTS shared a few of their crazier distracted driving stops on Twitter during the campaign. 
Distracted drivers of all ages were stopped by authorities. 
"A Worthington officer reminded a 24-year-old today that checking your bank statement while driving can be deadly," one tweet read. "When he stopped the man, he told him about Andrea Boeve, a mother of 2 who was killed by a distracted driver doing the same thing." 
A 65-year-old was stopped for shopping online; a 52-year-old was caught while he was trying to catch Pokemon. Other distracted drivers were trying to book flights, put on makeup and play poker behind the wheel. 
In the Twin Cities metro area, the agencies with the most citations during the campaign included:
St. Paul Police Department, 171 citations
Blaine Police Department, 103 citations
Minnesota State Patrol (Oakdale), 80 citations
Minnesota State Patrol (Golden Valley), 52 citations
Ramsey County Sheriff's Office, 46 citations 
Distracted driving contributes to one in five crashes in Minnesota. According to the DPS, distracted driving contributed to an average of 59 deaths and 223 serious injuries every year from 2012-2016. 
Texting citations rose to 7,357 in 2017—almost a 25 percent increase from 2016. Minnesota's "No Texting" law makes it illegal for drivers to read, send texts and e-mails and access the web while driving—including when the vehicle is stopped at a stoplight or stop sign. 
Consequences for distracted driving vary. First time offenders can be fined $50, plus court fees. For a second time offense, the ticket price jumps to $275. If a driver injures or kills someone because of texting and driving, they can face a felony charge of criminal vehicular operation or homicide.
Authorities also reminded people that distracted driving is about more than cell phones. Music, navigation systems, eating and drinking, and even pets and children can take a driver's attention off the road. They're asking people to speak up to help stop distracted driving. 
RELATED STORY: Cheeseburger-while-driving crash in West St. Paul