Teen charged in crash that killed Blaine cop and his wife in Elk River, Minn.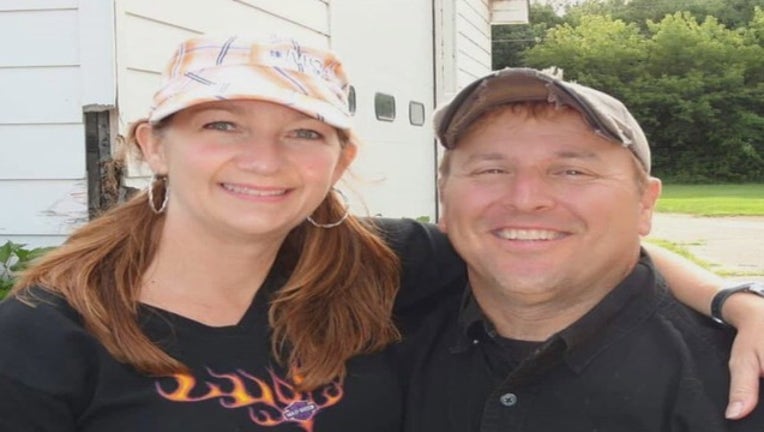 ELK RIVER, Minn. (KMSP) - A teen driver faces two counts of criminal vehicular homicide after two people were killed in a crash in June.
According to a release from Sherburne County, the 17-year-old was distracted by her cell phone and veered into the oncoming lanes of traffic, hitting the motorcycle and killing the motorcycle driver and passenger.  
The teen was driving a Chevrolet Silverado around 6 p.m. June 15 when she hit a Harley Davidson traveling northbound on Twin Lakes Road in Elk River, Minnesota.
Steven and Marilyn Nanney, both 51, were both on the motorcycle and they both died from injuries suffered in the crash. Steven Nanney was a Blaine Police Officer. 
The 17-year-old told authorities her phone vibrated so she picked it up, which is when she veered into the oncoming lane.
The case was filed as an extended jurisdiction juvenile proceeding and a court date for her first appearance will be set by the Sherburne County District Court.