Survey: Majority of Minnesota parents comfortable with in-person school this fall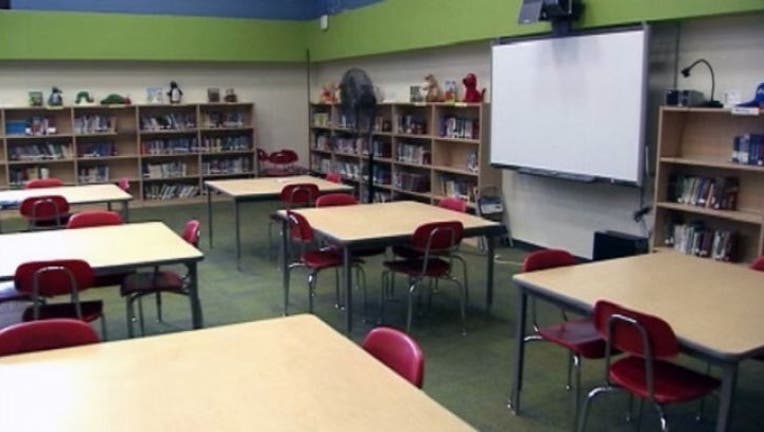 article
ST. PAUL, Minn. (FOX 9) - A new, informal survey from the Minnesota Department of Education shows a majority of Minnesota parents feel comfortable sending their children back to in-person school this fall.
The Fall Planning Survey for Families, conducted over the last several weeks, showed 64 percent of parents were comfortable sending their kids back to school for the 2020-2021 school year.
Less than 12 percent of respondents say they would not feel comfortable sending their students back to school. 83 percent of those parents cited public health concerns as the reason why.
The survey showed 94 percent of parents want in-person school to be full-time.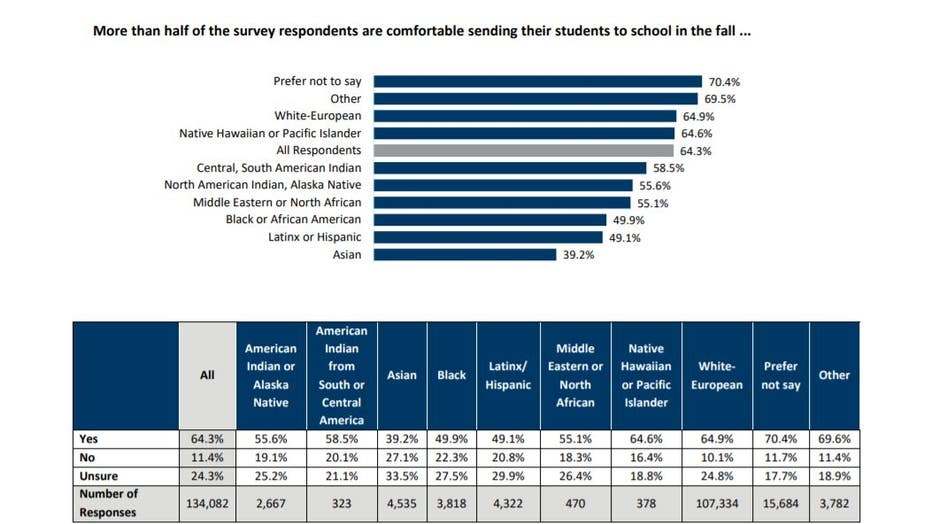 (Minnesota Department of Education)
As a mother of three and also an educator, Lindsey Nelson is now an advocate for kids returning to school five days a week, pointing out for many school is the main motivation for learning.  
 
"Without that motivation piece, in their minds they have no reason to do school and that's true for a lot of kids," said Lindsey Nelson. "You take that motivation through social aspect away and you lose the educational aspect."
With the pandemic still ongoing, the health of the students and staff remains a key factor for the return to in-person classes. Greta Callahan is a kindergarten teacher, single mom and president of the Minneapolis teachers' union. Part of her wants nothing more than to welcome students back, but points out she doesn't see how it will be possible.
"Our teachers don't want to die and we don't want them to die," said Callahan. "In a normal school year with normal illnesses, we don't' have enough subs in Minneapolis to cover the regular illnesses that are occurring."
The survey also looked for insights on the distance learning process and its challenges. Families said internet access, technology access and communication with educators were the most common positive parts of distance learning. The most challenging aspects were hard to understand lessons, students not feeling empowered to work and students experiencing mental health challenges due to the pandemic.  
42 percent of parents called the distance learning experience "bad" and 10 percent called it "very bad."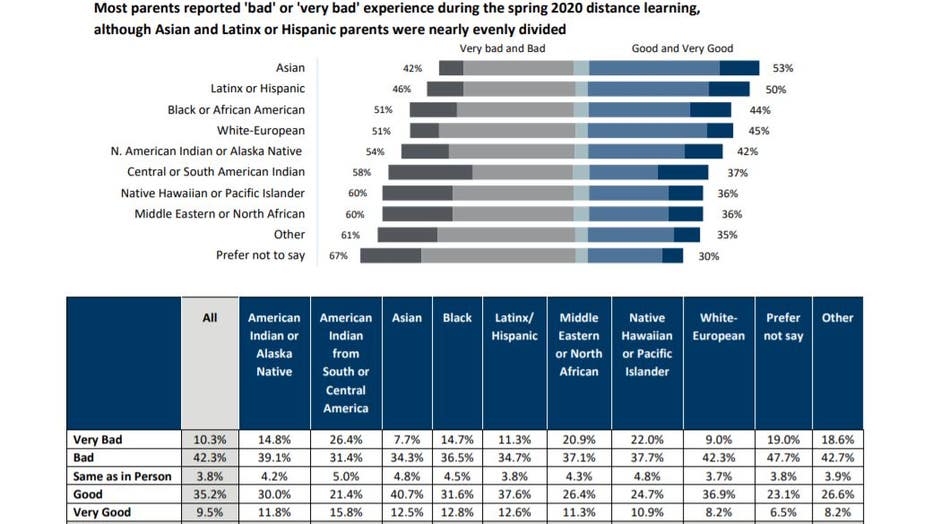 (Minnesota Department of Education)
The Department of Education said it will make an announcement for the 2020-2021 school year no later than the week of July 27.