Suburb-to-suburb Route 494 bus starts Jan. 19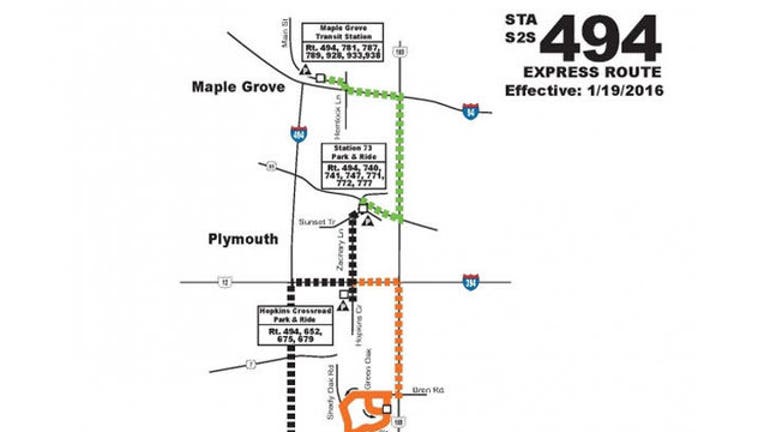 article
SHAKOPEE, Minn. (KMSP) - A new suburb-to-suburb express bus service starts operating Tuesday, Jan. 19, using Interstate 494 and Highway 169 to link Shakopee, Eden Prairie, Hopkins, Plymouth and Maple Grove. The goal of the Route 494 bus is to open public transit access to job opportunities in the west metro.
The suburb-to-suburb service is operated by the Minnesota Valley Transit Authority. Trips cost $2.25, with services every 30 minutes during the morning and afternoon rush.
"Providing a ride from Shakopee to Maple Grove increases opportunities for commuters from Dakota County and the south metro, and is an excellent way for us to grow transit while serving the unmet needs of employees and employers along the route," said a statement from Sen. Jim Carlson (DFL-Eagan).
Sen. Carlson, Rep. Tony Albright (R-Prior Lake), Sen. Greg Clausen (DFL-Apple Valley), Rep. Tim Kelly (R-Red Wing) and Rep. Jen Loon (R-Eden Prairie) were the key lawmakers behind the funding for this new service.
View the Route 494 schedule and stations at http://www.s2s494.com/map.html