Strangers come to together for boy with missing wheelchair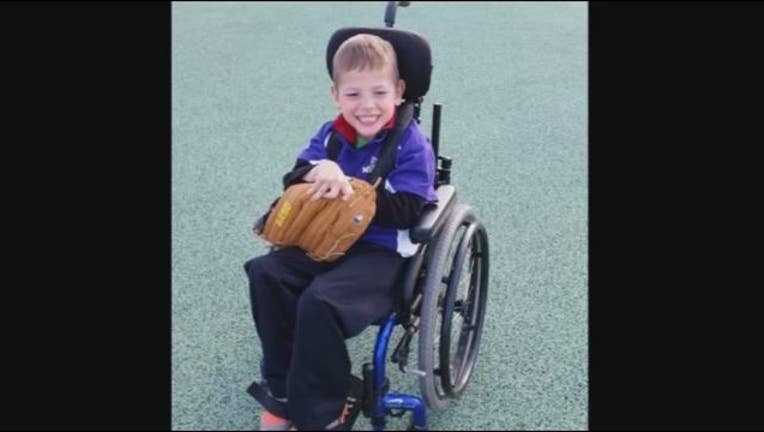 article
(KMSP) - Strangers from all over came together for a 6-year-old Becker, Minnesota boy.
Tyce Sauter was born prematurely with spastic quadriplegia cerebral palsy, a condition that requires a specially-fitted wheelchair for him to function.
Over the weekend, his $12,000 wheelchair went missing. Police are looking into if the wheelchair was stolen or if it fell out the back of Tyce's dad's truck. The Sauter family believes the wheelchair went missing somewhere between Sauk Centre and Albany.
The family turned to Facebook on Sunday to get their story out there and hopefully find Tyce's wheelchair. Through the power of social media, the post reached thousands of people.
A GoFundMe page that was set up by a woman the Sauter family has never met raised over $13,000 in two days for a new wheelchair for Tyce.
After Fox 9's original story about Tyce aired on Monday, the station has had dozens of calls from strangers wanting to help in some way.
Team Tyce posted this message on Facebook Tuesday night,