State: Voicemail about cracking in Florida bridge wasn't picked up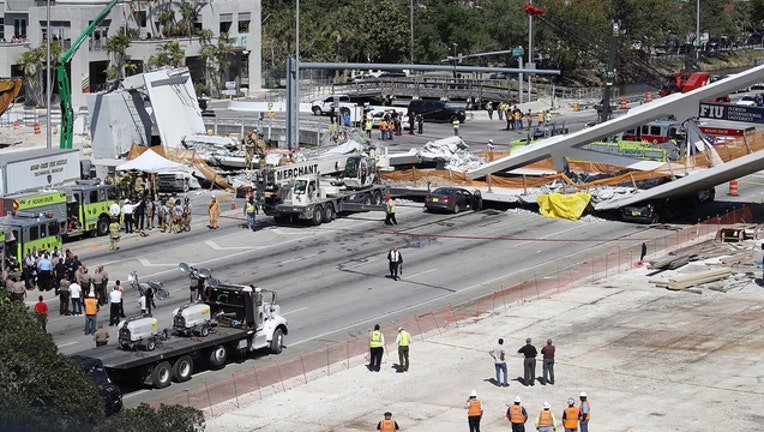 article
MIAMI (AP) - Florida officials say two days before a catastrophic bridge collapse in Miami, an engineer left a voicemail saying some cracking had been found at one end of the span. 
 
However, the voicemail to the Florida Department of Transportation wasn't picked up until after the collapse. The engineer said in the call he didn't believe the cracking posed a safety issue. 
 
Federal transportation safety officials said Friday night that they don't know if any cracking was related to the collapse.
 
The pedestrian bridge at Florida International university collapsed Thursday, killing at least six people. Authorities are slowly removing the debris, looking for more victims.