Stabbing victim in critical condition after downtown Minneapolis fight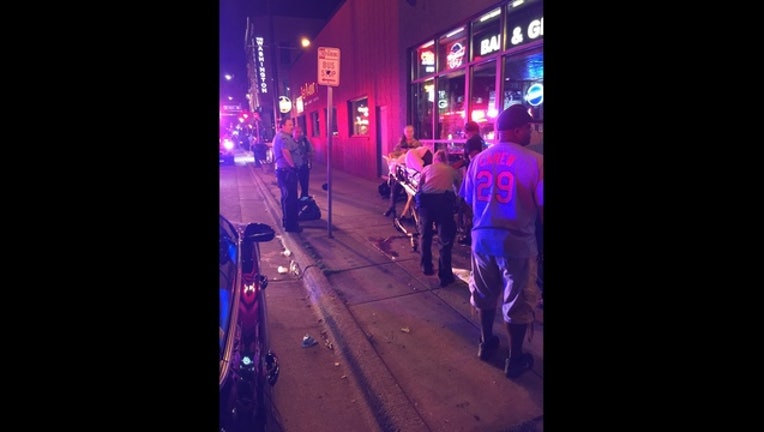 MINNEAPOLIS - A fight in downtown Minneapolis around bar close Sunday morning ended with one man in critical condition after he was stabbed several times, according to a police spokesperson.
Officers arrived on the 200 block of Washington Avenue N. to find a man with multiple wounds to his chest and one to the arm, applying a tourniquet and providing treatment until paramedics could arrive, police said.
The victim was transported to Hennepin County Medical Center and remains in critical condition.
No arrests have been made and the incident is still under investigation.