St. Paul police use new 'PepperBall' tool in woman's arrest Monday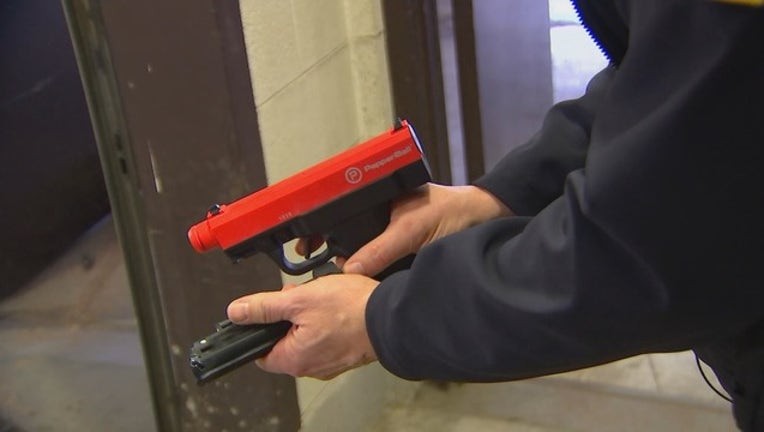 ST. PAUL, Minn. (FOX 9) - Just over a week after launching a pilot program, St. Paul, Minnesota police used the non-lethal "PepperBall" tool during an arrest Monday morning.
The new program employs the use of guns that shoot out pepper balls containing the same irritant as Tabasco sauce and cayenne pepper. Using the tool, officers can be 60 feet away to deescalate a dangerous situation.
At about 9 a.m., officers were dispatched to the 400 block of Maryland Avenue East on a report of a person in crisis. The landlord called police to report that a woman was threatening to blow up the building by using natural gas. 
Other tenants also called police reporting the smell of natural gas.
Officers evacuated the building and the surrounding area. The woman was reportedly breaking windows and had cuts to her hands. She also held a glass shard to her neck.
Police say the woman told officers to come and get her and said she would charge at officers. She then ran at officers, at which point they used the pepper balls and took her into custody.