St. Paul company UNRL reveals third 'hometown' series with Vikings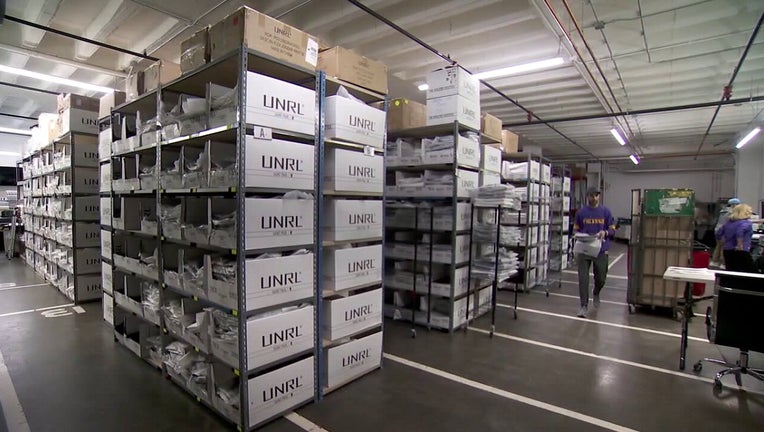 article
(FOX 9) - For the third year in a row, St. Paul-based company UNRL has scored licensing rights from the NFL to create exclusive, official Vikings merchandise.
On Monday, they released their first, exclusive "hometown" hoodie of the season.
"It was kind of unprecedented the amount of demand we saw from Vikings fans and just how excited people were," UNRL founder and CEO Michael E. Jordan said, referencing the last two years the apparel company has released exclusive Viking merchandise.
As part of their "Hometown Series" UNRL releases a new, exclusive sweatshirt ahead of every Vikings home game. They sell a limited number of pieces, available on their website, unrl.com, at 10 a.m. every morning ahead of each home game.
"They sold out in a matter of, I think they got down to one minute on a lot of these drops," Jordan said. 
What makes this deal between UNRL and the Vikings so unique is a small, local company getting the rights to create official team merchandise.
Jordan says the NFL has some of the strictest licensing rules in all professional sports, so scoring the rights to merchandise is typically reserved for some of the biggest companies in the world. Now, a company Jordan started about 10 years ago as a college kid with big dreams, is competing with the big brands.
"You're used to buying NFL gear from the big global brands the Nikes of the world and this is pretty unique that we have the ability to come in and put our product right alongside the global, Nike products," Jordan said.
Jordan says UNRL is providing fans with more options to get their hands on an exclusive sweatshirt this year.
On Thursdays before home games they will make some sweatshirts available at the Vikings Locker Room store at the Mall of America and at the store at TCO performance center. A small selection will also be available at U.S. Bank Stadium during home games. This year UNRL is also adding youth sizing.
Jordan hints that the success with the Vikings partnership has caught the attention of the NFL, and this St. Paul company could soon be working with other teams, beyond their hometown.
"I think what we're doing is kind of uncharted territory and that's what makes it so exciting for us to be behind the scenes dreaming it all up," Jordan said.