Spotify axes jobs in latest round of tech industry layoffs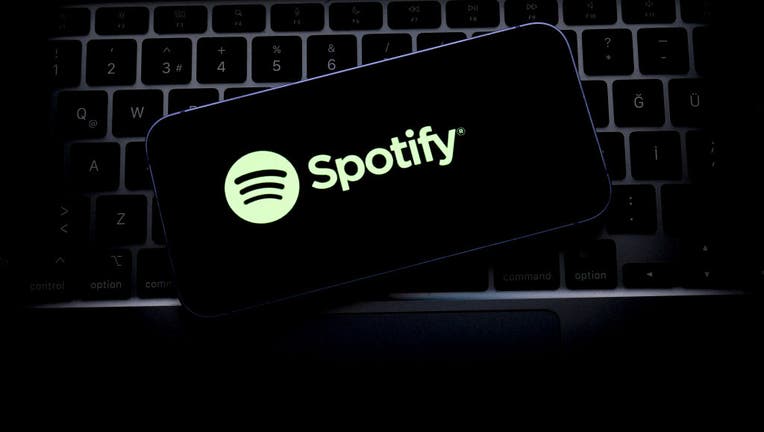 article
LONDON (AP) - Music streaming service Spotify said Monday it's cutting 6% of its global workforce, or about 600 jobs, becoming yet another tech company forced to rethink its pandemic-era expansion as the economic outlook weakens.
CEO Daniel Ek announced the restructuring in a message to employees that was also posted online.
As part of the revamp involving a management reshuffle, "and to bring our costs more in line, we've made the difficult but necessary decision to reduce our number of employees," Ek wrote.
RELATED: Will TikTok be banned in the US? Here's why and why not
Big tech companies like Amazon, Microsoft and Google announced tens of thousands of job cuts this month as the economic boom that the industry rode during the COVID-19 pandemic waned.
Stockholm-based Spotify had benefited from pandemic lockdowns because more people had sought out entertainment when they were stuck at home. Ek indicated that the company's business model, which had long focused on growth, had to evolve.
The company's operating costs last year grew at double its revenue growth, a gap that would be "unsustainable long-term" in any economic climate, but even more difficult to close with "a challenging macro environment," he said.
RELATED: Google cutting 12,000 jobs as tech industry layoffs widen
Spotify made "considerable effort" to rein in the costs over over the past few months, "but it simply hasn't been enough," he said.
"I hoped to sustain the strong tailwinds from the pandemic and believed that our broad global business and lower risk to the impact of a slowdown in ads would insulate us. In hindsight, I was too ambitious in investing ahead of our revenue growth," Ek said.
He said that's why the company is cutting its global workforce by about 6%. Ek didn't give an actual number of job losses but a company spokesman said it's 600, based on 9,808 employees listed in its latest quarterly report.
RELATED: Amazon begins cutting 18,000 workers in its biggest layoffs ever
"I take full accountability for the moves that got us here today," Ek said.
After years of heady growth, analysts say tech companies are being forced to cut jobs in preparation for an economic dowturn that's likely to cut demand for their software, products and services and reduce digital ad spending.
Just last week, Google announced it was slashing 12,000 jobs while Microsoft said it would cull 10,000 workers, bringing to at least 48,000 the number of cuts that Big Tech companies announced in January alone.
Even with all of the recent layoffs, most tech companies are still vastly larger than they were three years ago. Spotify had 4,405 employees in 2019, before the pandemic began, according to that year's annual report.
In morning trading, shares of Spotify added 3.5% to $101.32.