Snow plow operator clearing out snow after blizzard buys lottery ticket, wins $225,000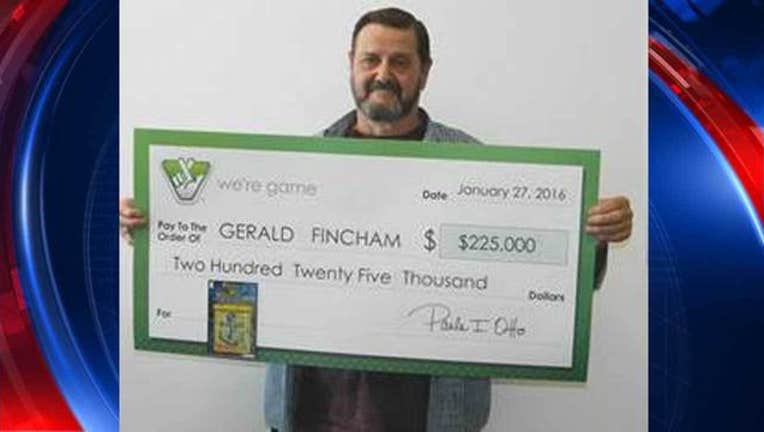 article
WOODBRIDGE, Va. - A snow plow operator who was helping clear the roads in the aftermath of the massive snowstorm that passed through the D.C. region ended up being rewarded in a very big way.
On Monday, Gerald Fincham was one of the many plow drivers getting the snow off the roadways in Northern Virginia. Taking a break from the hard work, Fincham stopped his large motor grader off at a Food Lion store in Woodbridge to get a drink. While he was there, he also decided to buy a Virginia Lottery scratch-off ticket.
When he scratched off the Pirate's Treasure Scratcher ticket, he found that he had won $225,000 – one of three top prizes for that game. According to Virginia Lottery, the odds of winning the top prize are 1 in 1,060,800.
"I was in the right place at the right time," he said. "My family got more excited than I did."
But the Hughesville, Md., man didn't have much time to celebrate the big win. He went back out to plow the snow and ended up claiming his prize a few days later.
Congratulations Gerald!