Snow plow driver spots house fire, cares for victim in Crystal, Minnesota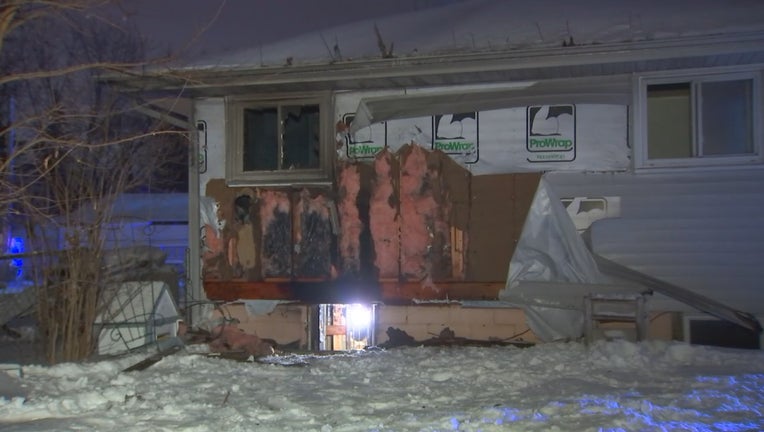 article
CRYSTAL, Minn. (FOX 9) - A woman was rescued from a burning home Tuesday morning and transported to the hospital thanks to a snowplow driver who spotted the flames and alerted authorities in Crystal, Minnesota.
A longtime snowplow operator for the city was making his fourth pass through the neighborhood around 3:45 a.m. when he spotted the fire at a home on the 6500 block of 62nd Avenue North and radioed it in, according to city officials. 
"He pulled up, took time to observe what's going on and at that time, the window exploded out and he saw fire, flames extending out the window," Mark Ray, public works director for the City of Crystal, told FOX 9. 
A 60-year-old woman was able to evacuate the home before crews arrive. The snowplow operator, who did not want to be publicly identified, provide warmth and comfort to the woman until emergency responders arrived on the scene, officials said. 
The resident was transported to the hospital for a medical issue.
Crews quickly extinguished the fire, though officials say the house was significantly damaged and is now uninhabitable.
"Thankfully, we don't have to answer what would have happened," Ray said. "Our employee saw [the fire] and took immediate action. It's a great outcome that nobody got hurt."
Officials said the first started in the basement, but the cause remains under investigation. 
Deputy Police Chief Brian Hubbard said he is thankful for what he calls the community's front line public works team that does not often get the spotlight for making a difference. 
He explained that in course of their jobs out on the roads and in the parks, they often assist in locating suspicious vehicles and sometimes spot medical issues. 
"Certainly they're out at 2:30 in the morning. We don't have enough squads out so it's another set of eyes," Hubbard said. 
Three years ago, public works found a taped up box of abandoned kittens and then ensured the animals got the care they needed.