Romance scammers: Record losses reported by dating app users
Users of popular dating apps such as Tinder, Hinge, Match and Plenty of Fish are being warned about potential online romance scams and fraud with the launch of its newest global public awareness campaign.  
Match Group announced users of their apps will begin receiving messages alerting them to tips and common behaviors to watch out for to help identify potential scams. 
The tips were created with the help of law enforcement and financial exploitation experts, according to a company news release.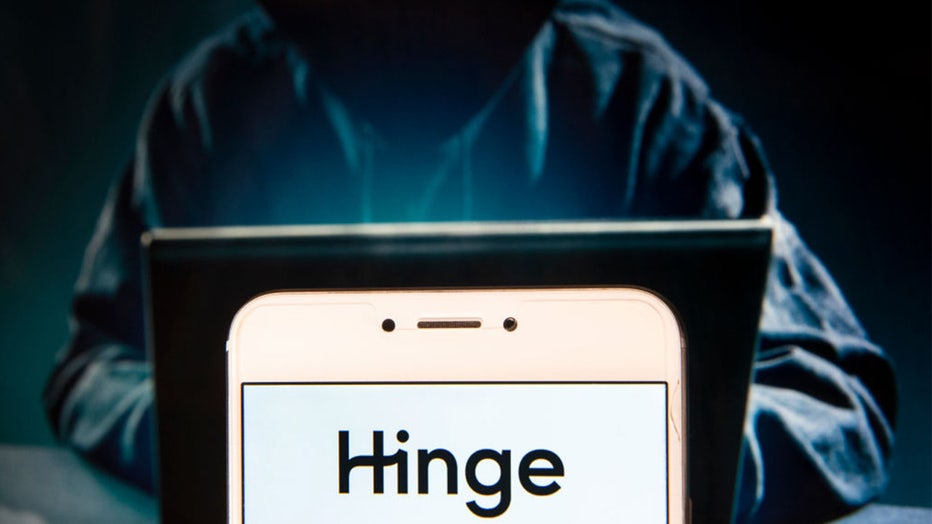 FILE - In this photo illustration, the Online dating app Hinge logo is seen displayed on an Android mobile device with a figure of a scammer in the background. (Miguel Candela/SOPA Images/LightRocket via Getty Images)
RELATED: FBI raises flag on elder fraud after thousands of retirees are scammed out of $1.7 billion 
The messages will be displayed throughout the month of January. People who use Tinder and Meetic will receive the alerts as an in-app messages and users of Match, Hinge, Plenty of Fish, and OurTime will receive notifications.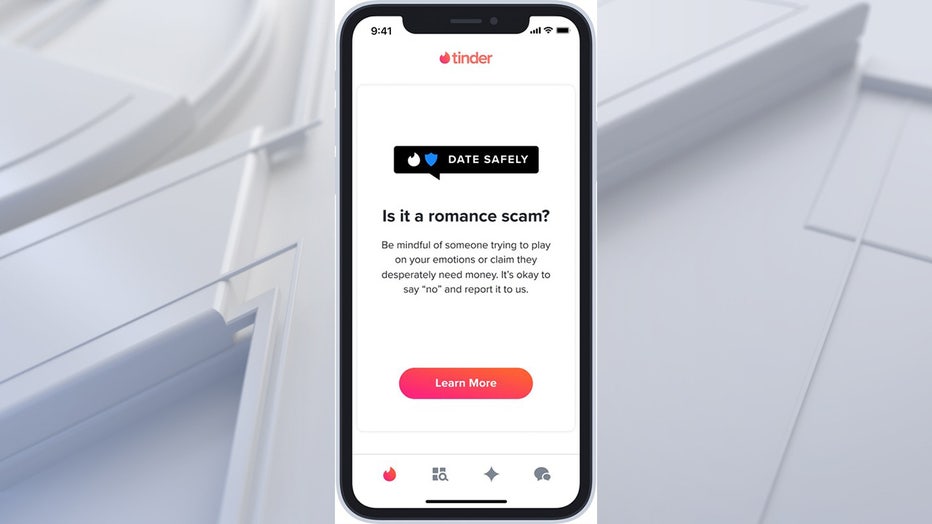 Match Group, parent company of Tiner, Hinge, Match, and others, are warning users about romance scammers.  (Match Group)
"As a former detective and special agent, I know firsthand how scammers lure unsuspecting individuals into giving personal information and ultimately money – including preying on those looking for love or companionship," said Buddy Loomis, senior director of saw enforcement operations and investigations at Match Group. "It's the reason we are committed to investing in building the safety tools available to users by leveraging technology and resources that aim to help users protect themselves from the harms in the world around them and make safer connections."
Record losses due to romance scammers
Over the past five years, people have reported losing $1.3 billion to romance scams, according to a report from the Federal Trade Commission (FTC). That's "more than any other FTC fraud category." 
In 2021 alone, the amount of money lost to romance scammers hit a record high of $547 million. That amount is an 80% increase from 2020, the FTC said. 
"The International Association of Financial Crimes Investigators (IAFCI) is committed to working with public and private sector companies, organizations and agencies to combat online romance scams that target our global citizens," said Mark Solomon, international president of IAFCI. "This devastating crime impacts not only victims financially, but emotionally and physically. It is only through training, education and awareness that we can prevent these types of crimes from occurring. The IAFCI is proud to collaborate with Match Group to help educate its users around the world."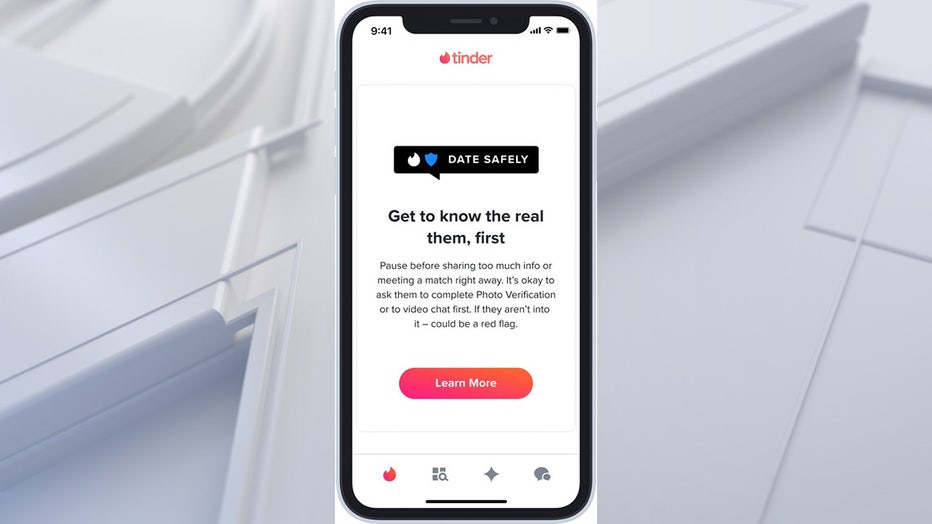 Tips to spot a romance scammer
Stay on the dating app
Scammers will attempt to get users to move to another app to converse as quickly as possible, according to Match Group. This is a huge red flag. 
"Stay on the app when getting to know a new connection. If the match wants to move platforms but still DOES NOT want to meet up or video call it is a red flag," Match Group advises. 
Use available app tools
Many of the dating apps under Match Group have tools to help users avoid scammers. Photo verification allows users to ensure the user is displaying a legitimate image of themselves and that legitimacy is indicated with a checkmark, the company said. 
Video chats are also available in the app before meeting in person or giving the person a phone number. These tools can help users verify if the person is truly interested or has more nefarious reasons for using the app. 
"They're a 10 but a crypto expert"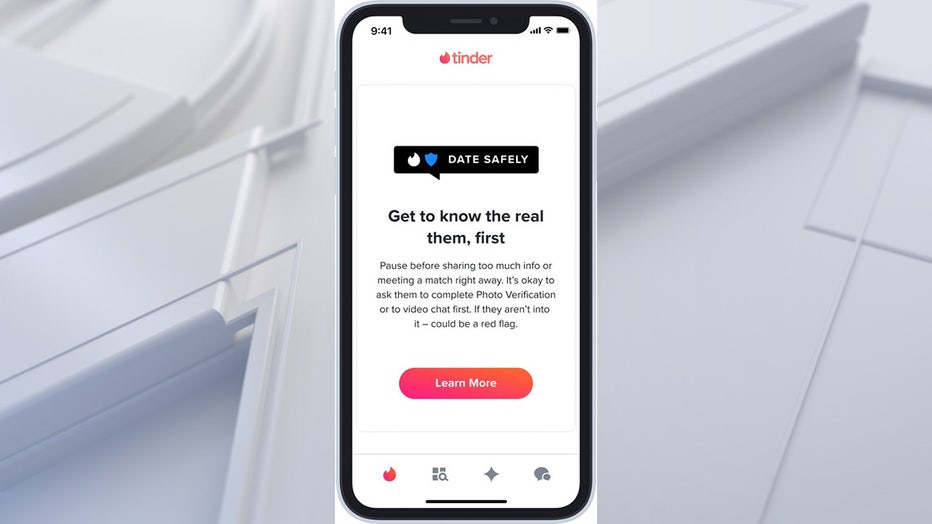 In 2021, the largest reported losses to romance scams were paid in cryptocurrency, according to the FTC. Users who were scammed on dating apps lost $139 million in 2021 alone. 
"Hard pass. If a new love interest is giving you crypto or investment advice, there is a high probability that it's a scam. Always report these interactions back to the platform where you met," Match Group advised. 
Beware of too-good-to-be-true promises
If a person you match with on a dating app is trying to give you advice on finances and is promising huge monetary gains if you follow said advice, it's best to just cut ties. 
"Be skeptical of anyone who appears to be wealthy and successful and wants to teach you how to invest and make money," Match Group said. 
Don't let them tug at your heartstrings
Scammers will try to take advantage of people's compassion on these dating apps and will sometimes even appear desperate, Match Group warned. 
They may talk about how a family member is battling an illness and have huge medical bills, need car repairs or they might share they are in a financial rough patch. These are all red flags. No one should be asking for money, especially not on a dating app. 
"If they appear desperate and money is involved, this should be a giant red flag," Match Group said. 
Stay on your toes
Scammers are unfortunately cunning and online scams have evolved quickly, Match Group said, so users should stay vigilant while using their dating apps. 
"Scammers can also play the long game and don't just come out and ask for money when first getting to know someone. They often don't start talking about finance until months later after they've gained your trust," the company said. 
This story was reported from Los Angeles.