Republicans prepare to oust Rep. Ilhan Omar from Foreign Affairs panel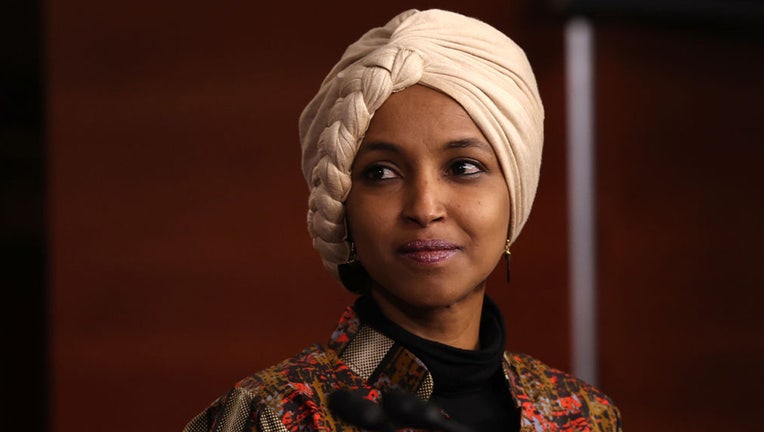 article
WASHINGTON - Newly empowered House Republicans are preparing to oust Democratic Rep. Ilhan Omar, a Somali-born Muslim lawmaker, from the House Foreign Affairs Committee over her past comments critical of Israel — and as payback after Democrats booted far-right GOP lawmakers from committees for their incendiary, violent remarks.
A procedural vote Wednesday showed unified Republican support for moving against Omar, who has apologized for comments that she has said she came to understand were viewed as antisemitic. It was approved on party lines, with all Democrats opposed. A final vote was expected Thursday.
House Speaker Kevin McCarthy has been eager to flex Republican power to remove the Minnesota Democrat after he blocked Rep. Adam Schiff and Rep. Eric Swalwell, both California Democrats, from rejoining the House Intelligence Committee once the GOP took control of the chamber in January. Unlike most committees, appointments to the Intelligence Committee are the prerogative of the speaker.
"This is about vengeance. This is about spite. This is about politics," said Rep. James McGovern of Massachusetts, the top Democrat on the House Rules Committee, as Republicans called a hurried meeting late Tuesday to consider the move against Omar.
McGovern argued that Democrats had removed Reps. Marjorie Taylor Greene, R-Ga., and Paul Gosar, R-Ariz., from committees for remarks that were far more extreme and violent against fellow lawmakers than those for which Omar had apologized.
Republicans said they were waiting for Democrats to formally nominate Omar to the committee, which she served on during the last Congress. Once the committee roster is approved by the House, then Republicans would move to strip her of the seat.
Democrats have little recourse at this point and are planning to formally submit their lineup for a vote. "We are united that she should be seated on the committee, said Rep. Gregory Meeks of New York, the ranking Democrat on the committee.
The resolution proposed by Rep. Max Miller, R-Ohio, a former official in the Trump administration, says "Omar's comments have brought dishonor to the House of Representatives."
Texas Rep. Michael McCaul, the committee chairman, argued against her inclusion on the committee in a recent closed-door meeting with fellow Republicans.
"It's just that her worldview of Israel is so diametrically opposed to the committee's," McCaul said. "I don't mind having differences of opinion, but this goes beyond that." Having her on the committee, he said, "creates dysfunction."
Omar said the issues Republicans have cited in opposing her are a pretext to justify their actions. In reality, "it is about revenge. It's about appeasing the former president," Omar said a recent news conference at the Capitol, referring to Donald Trump.
Omar said that she, along with Schiff and Swalwell, who were House managers in Trump's impeachment trials, "have been a thorn in the back of the previous, disgraced president."
Rep. Alexandria Ocasio-Cortez, D-N.Y., said Omar brings a "powerful perspective" to the committee, and she accused Republicans of engaging in a "disgusting form of targeting."
McCarthy, R-Calif., has strained to ensure he has enough support from his Republican ranks to oust Omar. Republicans command a slim majority and several GOP lawmakers have been reluctant to engage in tit-for-tat retribution against colleagues. But GOP leaders are moving ahead after several holdouts signaled their support.
The drive against Omar comes as embattled Republican Rep. George Santos said he would step aside from his own committee assignments as the House Ethics Committee investigates his actions. The New York Republican has acknowledged embellishments and even lies about his education, work experience and other aspects of his personal and professional life.
Several Republicans have been wary of taking action against Omar while they are also having to answer for the many questions emerging about Santos.