Rep. Tom Emmer making calls about run for House speaker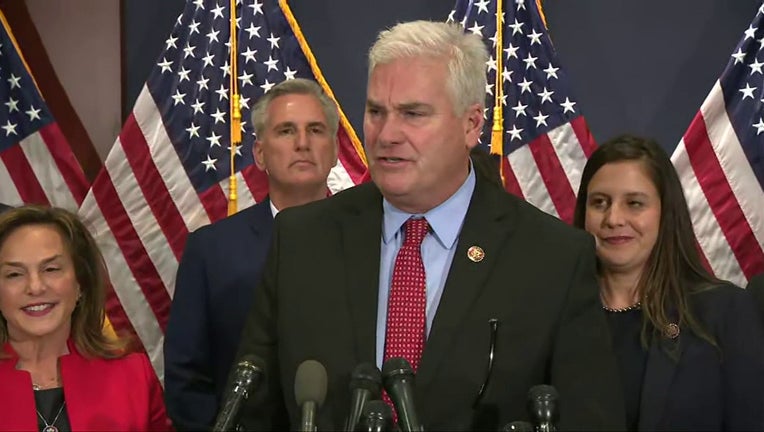 article
ST. PAUL, Minn. (FOX 9) - U.S. Rep. Tom Emmer is running for Speaker of the House of Representatives, he announced on Twitter. 
This comes after Rep. Kevin McCarthy was removed as speaker earlier this month and three attempts from Rep. Jim Jordan, R-Ohio, to be the next speaker failed. 
Majority Leader Steve Scalise said they're going to "come back and start over" on Monday. 
Emmer is among eight people who could be potential candidates to lead the House of Representatives. FOX News is reporting Republicans are expected to meet behind closed doors Monday evening for a candidate forum before a conference-wide election via anonymous ballot on Tuesday. 
The House of Representatives has been unable to conduct business without this leadership position filled.
This is a developing story. Check back for updates.