Protesters demand answers in case of Minneapolis man who died at Beltrami County Jail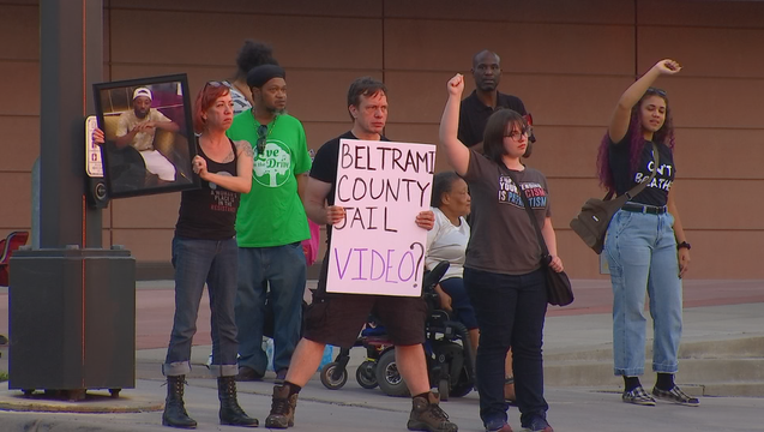 article
ST. PAUL, Minn. (KMSP) - Protesters continue to demand answers in the case of a Minneapolis man who died while in police custody at the Beltrami County Jail.
A demonstration was held Thursday night at the Minnesota BCA in St. Paul.
Hardel Sherell, 27, died Sep. 2 from what the Beltrami County Sheriff's Office is calling an "unknown medical condition."
His mother told Fox 9 he was healthy before his arrest and says Sherell had called her and complained about maltreatment.
"My son started to call and we were talking and he was crying in excruciating pain," said Delshea Perry, the mother of Sherell. "And he said, 'Mama,' he said. 'I'm hurting so bad. My back hurts so bad and the pain…' just kind of went on and on. And finally he said, 'Mama, get a lawyer and have them look at the cameras because they're mistreating me in here.'"
The rally was held from 7-9 p.m. with dozens of people showing up to make their voices heard.