Pride of lions kill suspected rhino poachers on game preserve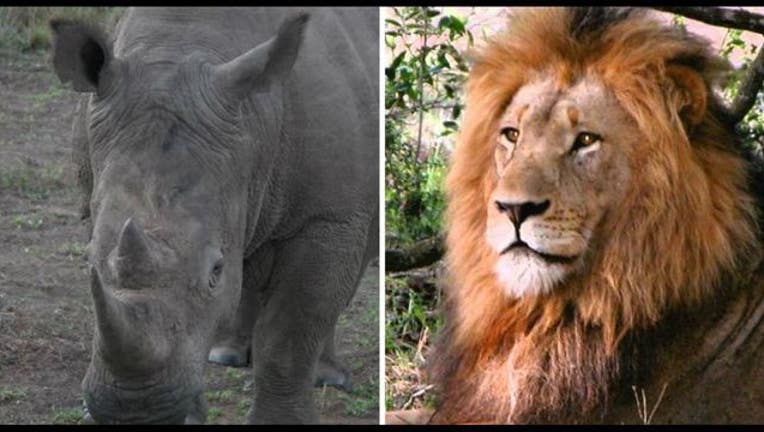 article
SOUTH AFRICA (KTVU) - A pride of lions killed suspected poachers at a game reserve in Africa. 
According to Sibuya Game Reserve's owner Nick Fox, a group of at least three poachers entered their property overnight on July 2. 
An "anti-poaching dog" alerted her handler at about 4:30 a.m. Monday. During that time, the dog's handler heard a loud commotion coming from the lions. She wasn't concerned because it's not unusual to hear the lions overnight, so she brushed off the commotion. 
They later learned the noise was likely the poachers being killed by lions. 
A field guide found human remains the next day. "Clearly, the poachers had walked into a pride of six lions and some, if not all had been killed," according to a Facebook post by Fox. 
"They were armed with, amongst other things, a high powered rifle with a silencer, an axe, wire cutters and had food supplies for a number of days - all the hallmarks of a gang intent on killing rhino and removing their horns," said Fox. 
The police and Anti-Poaching Cluster were immediately notified of the incident. 
At this point in the investigation, it's unclear how many poachers were killed by the lions. 
A police forensic team will continue to investigate. 
According to its website, Sibuya Game Reserve is located on the Sunshine Coast of the Eastern Cape, approximately 130 kms from Port Elizabeth or East London. It boasts some of the best game viewing in the country, according to its website.