Prairie Island Nuclear Plant: 'Unusual event' triggers generator shutdown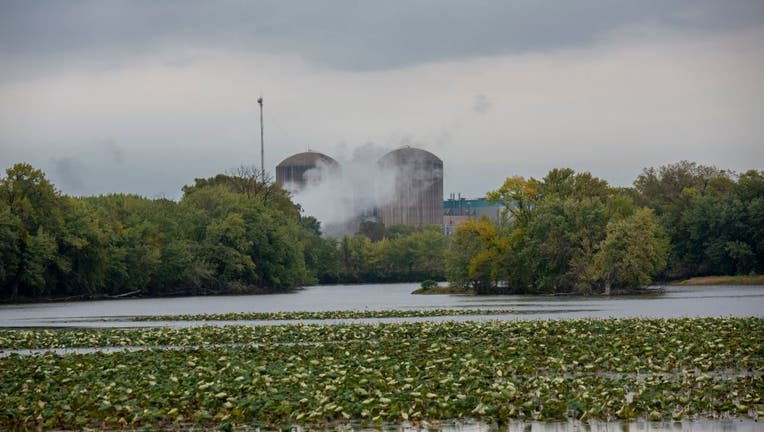 article
RED WING, Minn. (FOX 9) - A nuclear generator at Prairie Island Nuclear Generating Plant remains shut down Wednesday after operators reported an "unusual event" to regulators over Memorial Day weekend.
Xcel Energy said operators at the plant in Red Wing declared a notification of the "unusual event" at 6:34 p.m. on May 27 for an external transformer that malfunctioned and triggered a fire alarm at Unit 2, which could not be verified within 15 minutes. Operators ultimately determined there was no fire.
The unit automatically shut down due to the transformer malfunction and is still powered down as of Wednesday evening. 
Xcel Energy said operators are investigating the issue and will resolve any problems with the transformer. The unit is expected to resume operation later this week once the external transformer repairs are finished, and the necessary procedures for restarting a reactor following this type of shutdown are complete. 
RELATED: Xcel to power down Monticello nuclear plant after new contaminated water leak
Xcel Energy explained an "unusual event" is the lowest emergency classification and is not a threat to public safety. 
"A Notification of Unusual Event is the lowest of four emergency classifications established by the U.S. Nuclear Regulatory Commission. The declaration indicates a potential reduction in the level of safety at the plant but no threat to public safety. The declaration's purpose is to have the plant's operating staff reach a state of readiness for emergency response if necessary," said Xcel Energy in a statement. 
Both Unit 1 and Unit 2 are in stable conditions, and Unit 1 is still operating normally, the energy company said. The outage should not impact customers' electric service.