Pizza Hut will now stay open until midnight or later in the US
PLANO, Texas - Pizza Hut wants to serve its customers late-night, extending the hours of U.S. restaurants to as late as 2 a.m. local time as it looks to lure in Gen Z. 
The pizza chain, owned by Yum! Brands, said locations nationwide "will now stay open until midnight or later." It added that several restaurants will even stay open until 2 a.m. with the full menu available for delivery or carryout. 
"Recognizing the undeniable trend toward late-night dining among the younger generation, Pizza Hut is seizing this opportunity to satisfy these after-dinner hankerings," the company said in a statement.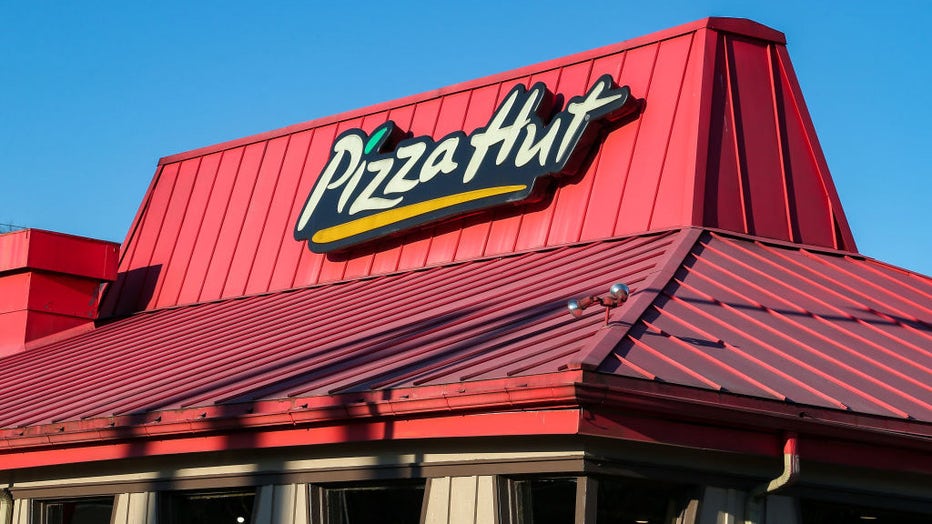 FILE - An exterior view of a Pizza Hut. (Photo by Paul Weaver/SOPA Images/LightRocket via Getty Images)
Yum! Brands operates other late-night food restaurants, including Taco Bell and some KFC locations. 
Other restaurants have sought to capitalize on the late-night dining preferences of Gen Z, including Chipotle Mexican Grill. The fast-casual chain said it would extend its hours until midnight on Halloween at 53 locations across popular U.S. college towns. 
Chipotle said it has seen a 30% increase in transactions after 8 p.m. on Halloween over the past two years, and that 81% of 18- to 26-year-olds surveyed reported wanting to see Chipotle open until midnight. 
RELATED: Chick-fil-A releases its first-ever cookbook
Meanwhile, Uber Eats released its 2023 Cravings Report, highlighting how orders to college campuses often come after midnight. 
It noted how Penn State took the lead this year with the most late night orders (12 a.m.-4 a.m.) on Uber Eats, followed by University of Iowa, University of Illinois and Texas A&M University.
This story was reported from Cincinnati.