'People run out butt naked' -- Building housing illegal marijuana operation explodes in Detroit
DETROIT (FOX 2) - An investigation into the cause of building explosion Monday in Detroit continues.
Firefighters responded to the 16000 block of Schoolcraft between Greenfield and Southfield at about 7:20 p.m. While the cause of the blast is unknown, authorities did say that the building housed an illegal marijuana operation.
Authorities are also working to determine how long the illegal grow operation was in the building.
"I see people run out butt naked. They didn't have any clothes on. At first, it was a big explosion. We thought it was thunder. The next thing you know they came out hooping and hollering," said a neighbor who witnessed the aftermath.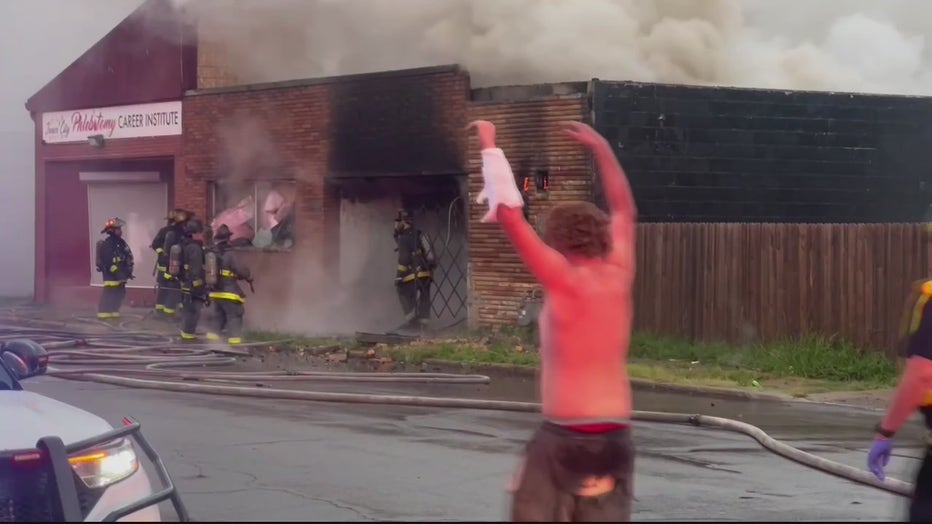 Firefighters said Monday that five people were hurt in the explosion.
"Everybody could've gotten hurt. It was a bad explosion. I hate for it to have happened. Things happen for a reason," the neighbor said.