Parents ditch baby at airport check-in after confusion over ticket for infant: police
Israeli police detained two travelers with Belgian passports after airport staff watched the couple seemingly abandon their baby at airport check-in. 
The parents arrived at Tel Aviv's Ben Gurion Airport to catch a Ryanair flight to Brussels, but they had arrived late and check-in had already closed. It remains unclear whether the parents could not or simply refused to pay for another ticket for their baby as they had arrived without one. 
In hopes of clearing security and reaching their flight on time, the parents simply left the baby on the conveyor belt in the check-in area, local outlet Channel 12 news reported.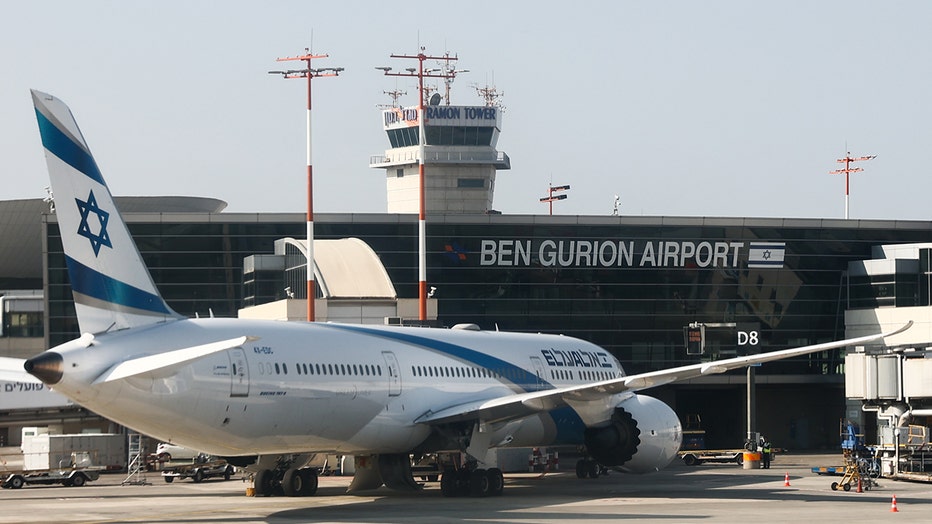 El Al plane is seen at the Ben Gurion International Airport in Tel Aviv on December 31, 2022. (Photo by Jakub Porzycki/NurPhoto via Getty Images)
JAMAICA IS WILLING TO SEND SOLDIERS, POLICE TO HAITI AS CHAOS CONTINUES
In a video shared with news outlets, airport staff can be heard saying how sad it was that the parents had just left their baby there. One woman can be heard saying, "She left him here, I swear!" 
DANGEROUS WEATHER TO IMPACT TRAVEL FROM PLAINS TO TENNESSEE VALLEY
Airport staff tried to get the couple to return and pick up their child, and after failing to stop them, the staff immediately called the police, who found the parents and detained them. 
Ryanair staff told N12 that they were all in shock. "We've never seen anything like," one manager said. 
"We couldn't believe what we were seeing." 
RELATED: Iran has enough resources to build 'several' atom bombs, UN warns
The parents retrieved their child before going with the police for questioning. They also missed their flight, according to Israel Today. 
Fox News' Yonat Friling contributed to this report.