One dead after Jeep's topper flies off on Highway 52 in Rosemount, Minn.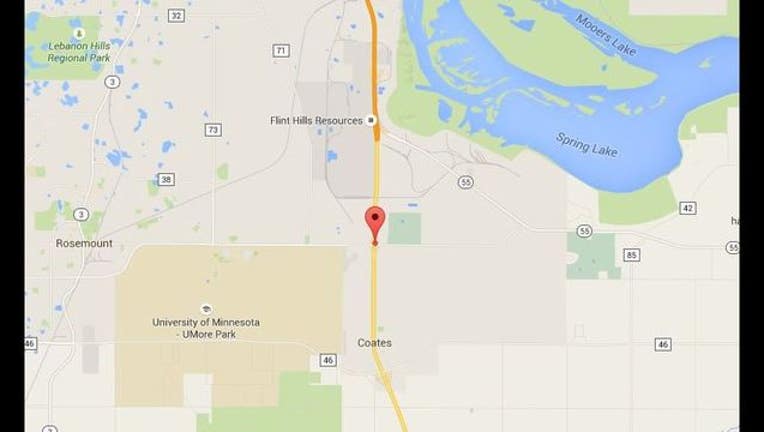 article
A man who pulled over in Rosemount, Minn. after a Jeep Wrangler's topper flew off and hit his car was then struck and killed by a Buick which swerved to avoid the stopped traffic on Sunday.
According to the Minnesota State Patrol, an 18-year-old was driving southbound on Hwy. 52 when his Jeep's topper flew off just north of County Road 42. John Ostrom, 46, was hit by the topper and subsequently pulled over.
Ostrom, of Fountain, Minn., got out of his vehicle and was standing in the grassy median ditch when he was struck by a vehicle that swerved to avoid stopped traffic.  Authorities say Ostrom died on the scene around 2:30 p.m.
Alcohol was not detected in anyone involved in the incident.