Motorcyclist dead, teen driver injured in crash on Highway 7 in Shorewood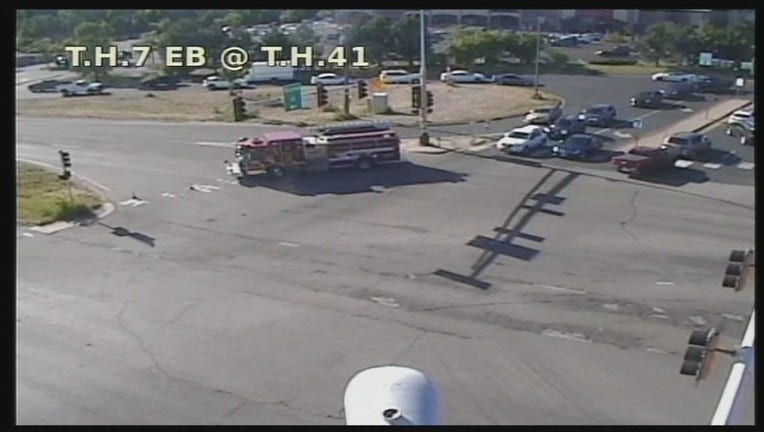 SHOREWOOD, Minn. (FOX 9) - A 20-year-old motorcyclist died in a crash with another vehicle on Highway 7 in Shorewood, Minnesota Tuesday night. 
The crash occurred shortly after 6 p.m. on Hwy 7 near the intersection of Eureka Road. According to the Minnesota State Patrol, a motorcycle was traveling west on Hwy 7 when it collided with an SUV that was turning left from Eureka Road onto the highway. 
The driver of the motorcycle, identified as Parker Nelson of Wayzata, died in the crash. The driver of the SUV, a 16-year-old girl, was injured. 
The crash remains under investigation.