North Carolina state lawmaker switches parties, gives GOP supermajority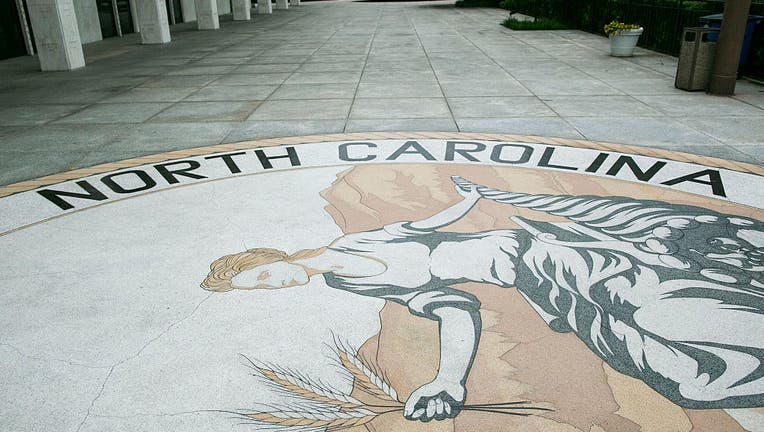 article
RALEIGH, N.C. (AP) - A Democrat in the North Carolina state House switched to the Republican Party on Wednesday, giving the GOP veto-proof control in both chambers of the legislature and handing Democratic Gov. Roy Cooper a setback in trying to block hardline conservative policies in his final two years in office.
The party switch announced by Rep. Tricia Cotham, of Mecklenburg County, means Republicans now hold the 72 seats required in the 120-seat House to hold a veto-proof majority. Republicans had already held 30 of the 50 seats in the Senate needed to override vetoes if party members are present and voting, but until Wednesday, they were one seat shy of a similar advantage in the House following the November elections.
Recently improving margins for Republicans in the General Assembly, capped off by Cotham's switch, have emboldened the North Carolina party to try again on topics such as gun rights, immigration and voting. Republicans also are interested in further restricting abortion following last year's U.S. Supreme Court decision overturning Roe v. Wade.
RELATED: NC man wins $2 million lottery nearly 2 years after $1 million win
Cotham, a former teacher and assistant principal who had served in the House for nearly 10 years through 2016 before returning in January, announced her decision at a news conference at North Carolina Republican Party headquarters.
"I will not be controlled by anyone," Cotham said as she announced she would switch her party registration to the GOP. She said the Democratic Party is no longer a big tent party and tries to bully its members. She said that she was considered a "spy" and a "traitor" and that the turning point was when she was criticized for using the American flag and praying-hands emoji on social media and on her vehicles.
House Speaker Tim Moore, who had served previously with Cotham, appointed her this year to co-chair the House K-12 education committee, making her one of the few Democrats to hold top committee posts. And she had already voted with Republicans on a handful of key issues while nearly all other Democrats voted the other way.
Cotham, 44, has significant Democratic roots. Her mother, Pat, serves on the Mecklenburg County commission and has been a Democratic National Committee member. Her ex-husband is a former chair of the North Carolina Democratic Party.
RELATED: North Carolina teacher resigns after taping 11-year-old's mouth shut: 'He was humiliated'
Republicans have been advancing legislation this year that in previous years Cooper successfully vetoed because Democrats had enough seats in the General Assembly to uphold vetoes if they were presented and united.
Last week, the legislature overrode a Cooper veto for the first time since 2018 when it enacted, over his objections, a bill eliminating the state's pistol permit purchase system. And Cooper this year has allowed three other bills on topics that he also vetoed in 2021 to become law without his signature.
Cotham was one of three House Democrats who were absent last week during the override votes on the gun bill. The absences meant Republicans were able to meet, on their own, the necessary three-fifths threshold.
Cotham said later that day that while she didn't support the permit repeal, she had informed both parties she would be absent. She said she was receiving scheduled hospital treatment stemming from a previous bout with COVID-19. But Cotham and the other absent Democrats took criticism for what happened, leading a liberal-leaning group, Carolina Forward, to announce plans to "hold them accountable" in 2024.
House Minority Leader Robert Reives said Cotham should have instead resigned from her House seat because she campaigned as a Democrat in a heavily Democratic district.
Cotham campaigned as a "supporter of abortion rights, health care, public education, gun safety and civil rights," Reives said before her announcement. "Now, just a few months later, Rep. Cotham is changing parties. That is not the person that was presented to the voters" of the district.
The announcement came as the House prepared to vote Wednesday on its version of the two-year state government budget, which directs $60 billion in spending through mid-2025.