Native American group condemns organization running Minneapolis tent city amid allegations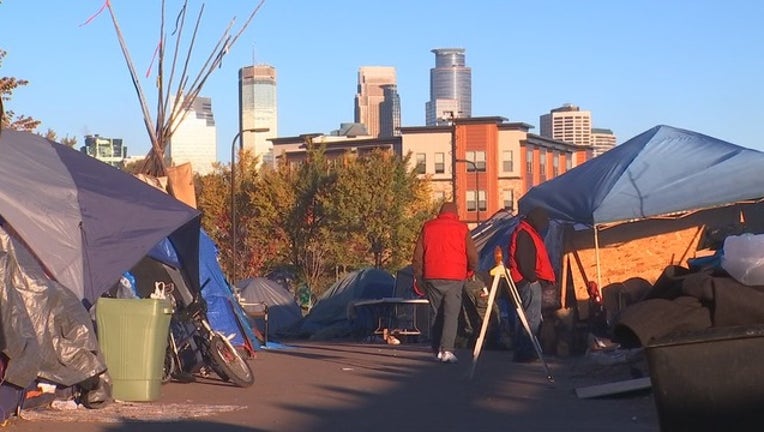 MINNEAPOLIS (FOX 9) - A Native American group is cutting ties and condemning the actions of the organization that's been running the homeless tent city along Hiawatha Avenue in Minneapolis.
In a statement released Friday, the Metropolitan Urban Indian Directors (MUID) says it "can no longer support the current actions and tactics" of Natives Against Heroin (NAH). MUID says NAH, which is led by James Cross, is using threats and intimidation to disrupt the delivery of food and donated goods to the estimated 200 camp residents.  
"MUID has been disappointed to learn that NAH leadership has used threats and intimidation – especially against women – in attempts to disrupt service delivery and organizing efforts," read the statement. "Their actions have disempowered and created fear among many of the camp residents. NAH leadership has interrupted the delivery of food, beverages and donated goods to the camp residents."
MUID says NAH is also discouraging people from moving to a safer facility, the Navigation Center, which the city is building nearby.  
"NAH leadership has intentionally disrupted efforts to provide transition information to the camp residents and has spread inaccuracies and misrepresentations about the conditions which will be at the [Navigation Center]," read the statement.
Public search warrants also indicate Minneapolis police are investigating whether Cross is orchestrating the dealing of heroin at the camp. Cross has denied those allegations.