Motorcyclist, 2 others die in crash at western Wisconsin intersection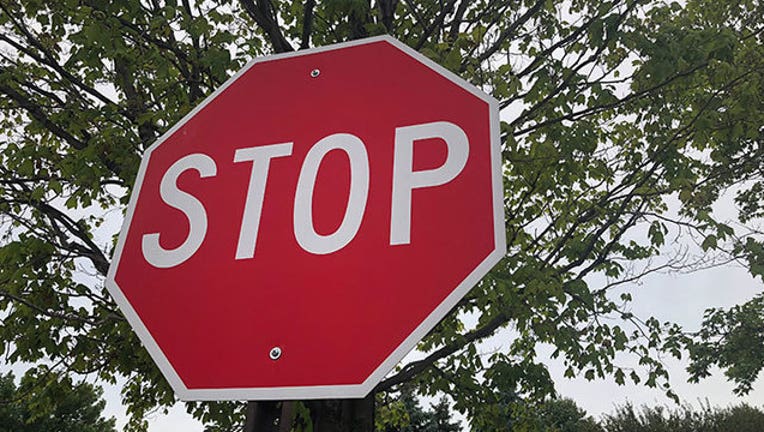 article
STANTON TOWNSHIP, Wis. (FOX 9) - Three people were killed in a crash Friday in western Wisconsin after a motorcycle struck a car as it was attempting to cross an intersection. 
According to the St. Croix County Sheriff's Office, at about 7:10 p.m., authorities responded to a crash at the intersection of Highway 64 and Highway T in Stanton Township.
Officials learned that a motorcyclist was traveling west on Hwy 64 when he struck a car heading north on Hwy. T that had entered the intersection. Traffic on Hwy. 64 has the right of way, while Hwy. T has a stop sign.
The stop sign had been knocked down prior to the crash, but the sheriff's officials determined the downed stop sign was not a factor in the crash. Witnesses confirmed the car had stopped at downed sign and was waiting for traffic to clear the intersection. 
Numerous witnesses confirmed the motorcycle was "traveling at a very high rate of speed" just prior to the crash and passing vehicles on the right shoulder.
Ten minutes before the crash, the sheriff's office also received a call about a motorcycle matching the description of the motorcycle and the driver speeding on Hwy. 64, passing cars on the center line in oncoming traffic, passing vehicles on the right and passing vehicles on a hill. 
The driver of the motorcyclist, as well as the driver and passenger of the car, all died at the scene.
The motorcyclist was identified as 34-year-old Cody Lynn Cook-Terhurne of Somerset, Wisconsin. The driver of the car was identified as 55-year-old Thomas John Plasch of Oakdale, Minnesota His passenger was identified as 46-year-old Miriam Rosal Espinoza, also of Oakdale.
The crash remains under investigation. The sheriff's office is waiting for toxicology reports from the medical examiner.