MN Jewish community mourns as law enforcement ramps up security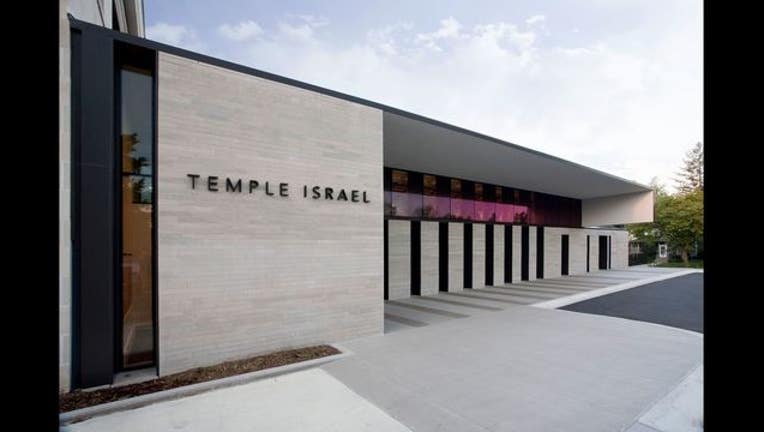 MINNEAPOLIS, Minn. (KMSP) - The Minnesota Jewish community is getting together Sunday to mourn Saturday's tragic events at a Pittsburgh Synagogue and law enforcement is taking notice.
According to the Hennepin County Sheriff's Office, deputies started increased patrols to Jewish places of worship and organizations Saturday, which is expected to continue several days.
There are no known threats to synagogues in the area, according to the Sheriff.
"Today is a tragic reminder that there are individuals who will commit terrible crimes against their fellow Americans," said Hennepin County Sheriff Rich Stanek Saturday. "In an effort to help thwart any would-be copycat attacks in Hennepin County, I have directed our Deputies to conduct increased patrols to area synagogues, and work with their staff to learn of any safety and security concerns." 
Sunday, the Temple Israel at 2323 Fremont Ave. S in Minneapolis will host a healing service at 3 p.m.
That event is hosted by the Jewish Community Relations Council of Minnesota and the Dakotas, the Minnesota Rabbinacal Association, the Minnesota Cantor's Association, the Minneapolis Jewish Federation and the St. Paul Jewish Federation.
St. Louis Park Mayor Jake Spano also vowed to increase patrols around the city's Jewish Community Center and various synagogues.
In a series of tweets, Spano said his police department was "in touch with state and regional law enforcement and there is no specific threat in MN which includes [St. Louis Park]. [St. Louis Park] PD is in touch with Jewish groups and organizations in town to make sure if there's anything they need, they know we are ready." 
"As an additional precaution, PD increased their patrols around locations like the [Jewish Community Center], Heilicher Day School, synagogues and [neighborhoods with] historically high [percentages] of Jewish residents. 
The increased Hennepin County patrols are in partnership with private sector security partners as well.
The Sheriff also implored Minnesotans to remain vigilant.
"As you're going about your day if you see something that doesn't seem quite right, say something," said the release Saturday. "By being alert and reporting suspicious activity to law enforcement you can protect your family, neighbors, and community."
To close his series of tweets, Spano offered his best to the St. Louis Park community. 
"We can't take away the shock of things like this, but we can do everything in our power to make people feel safe in our little corner of the world," he said. "Shalom."