Missing Inver Grove Heights dog set to become service dog, community on lookout
INVER GROVE HEIGHTS, Minn. (FOX 9) - It's been five weeks since the dog Eileen Demulling was fostering ran away, but she is still pounding the pavement in hopes of bringing him home.
"It breaks my heart. He is an amazing, amazing boy and we want nothing more than to see him back again," Demulling told FOX 9.
Demulling says before her family ended up taking care of Casey, he had spent the first two years of his life in a puppy mill with no positive human interaction.
The miniature Australian Shepherd was supposed to be trained to become a service dog for a military veteran.
But a few weeks after the non-profit Soldier's 6 placed him with a recipient, the organization says Casey got spooked and ran off.
"He's on the run and he's scared. He's scared for his life and this is just normal for him because of the way he was brought up," said Ed Abrahamson with Soldier's 6.
In addition to putting up signs and fliers in the neighborhood in Inver Grove Heights where Casey went missing, Soldier's 6 has also searched 100's of acres nearby, and put up trail cameras and food stations to try and catch him.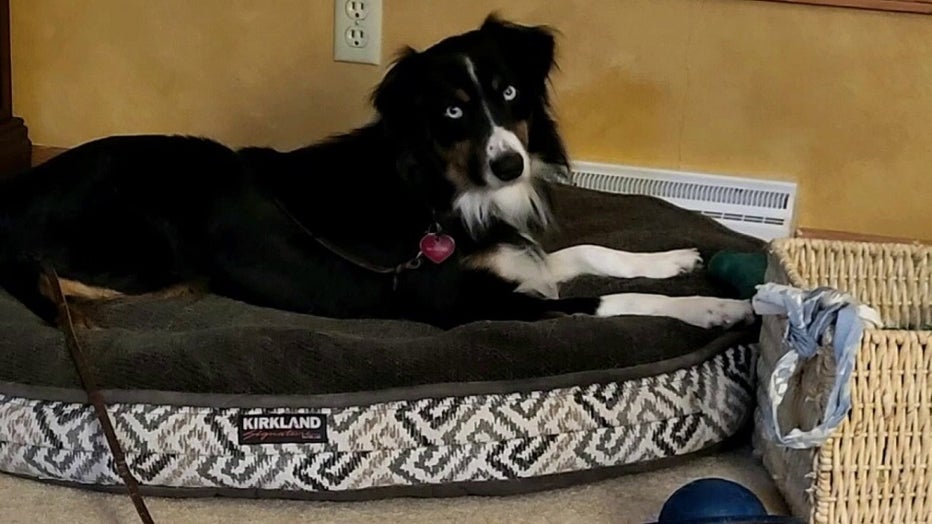 A miniature Australian Shepherd that was supposed to be trained to become a service dog for a military veteran is missing.
Local law enforcement also used drones to look for the elusive canine, but there's been no sign of him so far.
"We just want to see him get back with his foster family at this point and just have a second chance at life," said Abrahamson.
Since Casey's been gone, Demulling has realized he is part of her family - and if he is found - she will welcome him back with open arms, no questions asked.
"Everyday I hope and pray that we get that call that he's been found and can pick him up again" said Demulling.
If you see Casey, contact Soldier's 6 at 651-775-1564.