Minn. OSHA: Vikings stadium worker fell, broke through guardrail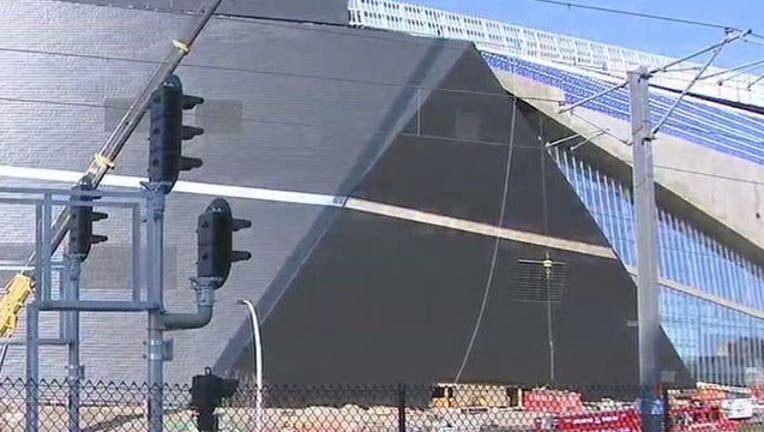 article
MINNEAPOLIS (KMSP) - Minnesota OSHA officials confirmed the 35-year-old worker who died after falling from the roof of the new Vikings stadium broke through a guardrail.

Berwald Roofing Co. worker Jeramie Gruber of Northfield, Minn. fell about 50 feet. Berwald work was halted on Monday so colleagues could attend his funeral.

"While installing a solid roof, two roofers fell and slid down the roof. One struck a post and stopped, but was injured. The other broke through a guardrail and fell onto an elevated platform below,"  Minnesota's Department of Labor and Industry fatality investigation page said.
Mortenson Construction senior vice president John Wood said the two workers with Berwald Roofing, a subcontractor out of North St. Paul, were doing roof work on the north side of U.S. Bank Stadium at about 7:45 a.m. on Wednesday. Wood told reporters at a news conference that Gruber fell 50 feet off the edge of the roof on the north side of the stadium and landed in a snow gutter. He was pronounced dead upon arrival Hennepin County Medical Center.
The Minnesota OSHA investigation can last anywhere from 2 to 6 months, but any findings and potential citations cannot be released until an appeals process after that investigation wraps.
Mortenson said they could not confirm if the workers were wearing harnesses.
The $1 billion stadium is slated to open in fall of 2016.