Manhattan DA's office 'asked for a meeting' with law enforcement ahead of possible Trump indictment
NEW YORK - The Manhattan District Attorney's office has asked for a meeting with law enforcement ahead of a possible indictment of former President Donald Trump next week, according to a court source.
According to the source, the meeting was requested Thursday and hasn't been set. The meeting is to "discuss logistics for some time next week, which would mean that they are anticipating an indictment next week," the source familiar with the planning said.
Trump spokesperson Steven Cheung reacted to the news by ripping district attorney Alvin Bragg in a statement to Fox News Digital, calling his investigation a "witch hunt" and accusing him of being in the pocket of President Biden and "radical Democrats."
NEW YORK PROSECUTORS SIGNAL TRUMP MAY FACE CRIMINAL CHARGES FROM STORMY DANIELS SCANDAL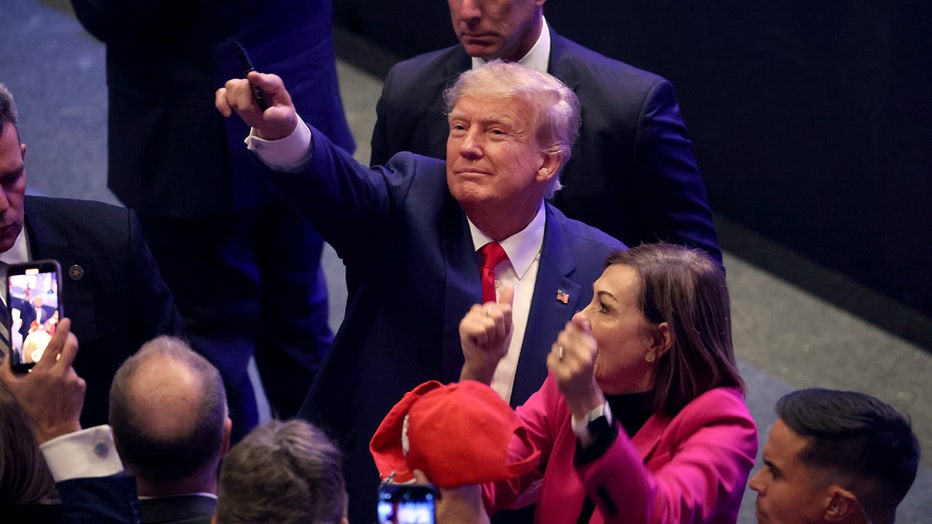 Former President Donald Trump greets guests following an event at the Adler Theatre on March 13, 2023 in Davenport, Iowa. (Photo by Scott Olson/Getty Images)
"President Donald J. Trump is completely innocent, he did nothing wrong, and even the biggest, most Radical Left Democrats are making that clear," Cheung said. "From Russia, Russia, Russia, to the Mueller Hoax, to Impeachment Hoaxes 1 and 2, and even the Unlawful Mar-a-Lago Raid, Democrats have investigated and attacked President Trump since before he was elected – and they've failed every time." 
"Now Democrats are at it again, pushing the 'Nuclear Button' and attacking a President because of a disgraced extortionist," he said. "This is happening because President Trump is leading in the polls by a large margin against both Democrats and Republicans, and there's never been anything so blatant in American political history." 
TRUMP ATTORNEY CALLS OUT 'COMPLETELY WEAPONIZED' LEGAL SYSTEM AS MANHATTAN DA WEIGHS INDICTMENT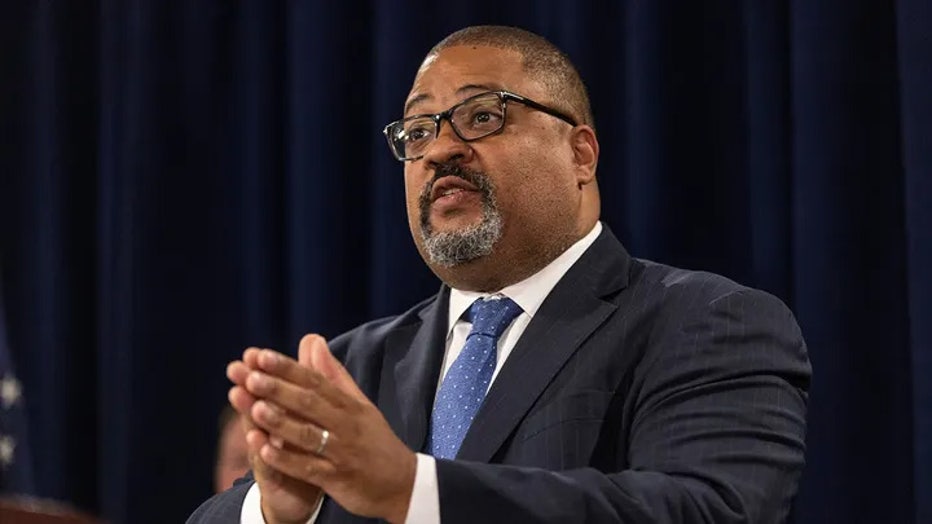 Manhattan District Attorney Alvin Bragg speaks during a press conference in New York on Sept. 8, 2022. (Victor J. Blue/Bloomberg via Getty Images)
"Everyone knows it's a sham. In fact, the Department of Justice stocked the DA's office with top people from DC to help 'Get Trump' at a local level. Americans will not tolerate Radical Left Democrats turning our justice system into an injustice system to influence a presidential election, which is all they want to do. Our Country is not going to let this happen. This will backfire massively for the Democrat Party, and end in disgrace for our Nation," he added.
The potential indictment stems from the yearslong investigation surrounding Trump's alleged hush money scandal involving porn star Stormy Daniels. Towards the end of the 2016 presidential campaign, Trump's then-lawyer Michael Cohen sent $130,000 to Daniels to prevent her from disclosing her 2006 affair with Trump. Trump reimbursed Cohen through installments.
The Manhattan District Attorney's office declined to "confirm or comment," when contacted by Fox News.