LEGO pivots brand toward push for diversity and inclusion with revamped 'Friends' product line for all kids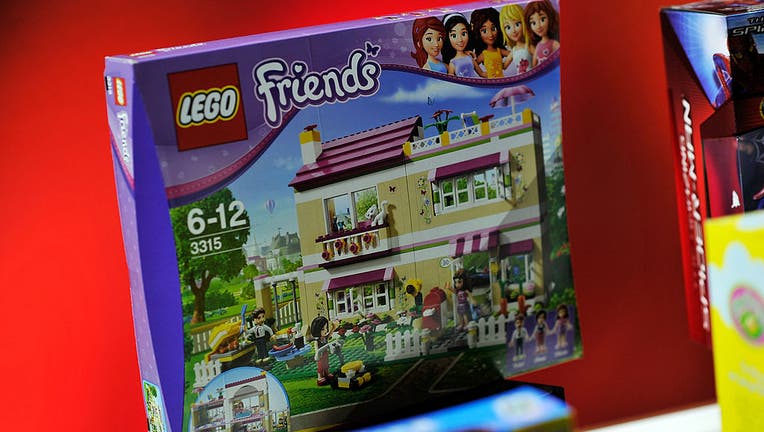 article
The LEGO Group announced at an invitation-only media event in New York City, Friday, its plans to relaunch a decade-old LEGO Friends product line in an effort to be more inclusive and represent children with more diverse complexities.
According to the company, new building sets and streamable content alike will introduce an inclusive world of "authentic, interesting and passionate characters" with complexities like anxiety, limb difference, Down Syndrome, and other forms of visible and non-visible representation to better reflect real kids' life experiences through play.
"We could see that there's this real need for kids to see themselves in the toys they're playing with," LEGO Friends Creative Lead, Fenella Charity, told a small group of journalists at Friday's event, located within New York City's legendary Empire Diner-turned-pop-up. The temporary "Friendship Diner" was later available to consumers on a reservation-only basis throughout the weekend.
"It's really important to us that children feel seen," Executive Producer Courtney Arumugam echoed. "It was really important for us that our characters are flawed."
The women, alongside The LEGO Group's Global Brand Director of Diversity & Inclusion, Carolina Teixeira, were part of a diverse, five-person panel, Friday, moderated by children's author and influencer Eva Chen and joined by clinical psychologist Dr. Becky Kennedy.
GROWING 'KIDULT' TREND TAKES TOY INDUSTRY BY STORM
Dr. Kennedy weighed in on LEGO's initiative, explaining the importance of catering to kids' methods of self-expression.
"Kids are really looking to open up. They put their struggles into play. [But] you can't express yourself in play if you don't see yourself in play."
"Our [new] characters have varied personalities, and that makes it relatable for kids," Arumugam said. "It's been incredible to see kids already relating to these characters."
A new territory for the LEGO Group, the next generation cast of LEGO Friends is described as expressing dynamic emotions as they navigate a greater level of complexity in their challenges and personal experiences. The LEGO Group told attendees at Friday's media event that older characters will not be retired, but aged up.
The eight new characters – including three new skin tones – will be featured in purchasable build-your-own sets, as well as in the episodic YouTube series of the same name where children will be able to watch characters who may bear their resemblance and interact with those who may not.
"It's making curiosity [among children] safe and affirming those noticed differences," Dr. Kennedy said.
Per the company's press release, supporting studies from Opinium Research confirmed that 91% of kids ages 6-12 in the United States said that their current toys are either "smiley or happy;" but research indicated that the majority (70%) want to see more characters or toys that express differing emotions – 25% of whom agreed that more expressions "would be more realistic."
LEGO GROUP MOVING NORTH AMERICAN HQ TO BOSTON
To help address these concerns, the new generation of LEGO Friends was developed with input from extensive global kid testing and research, through an ongoing partnership with the Geena Davis Institute on Gender in Media, and with the guidance of feedback from letters that kids around the world have reportedly sent to the company.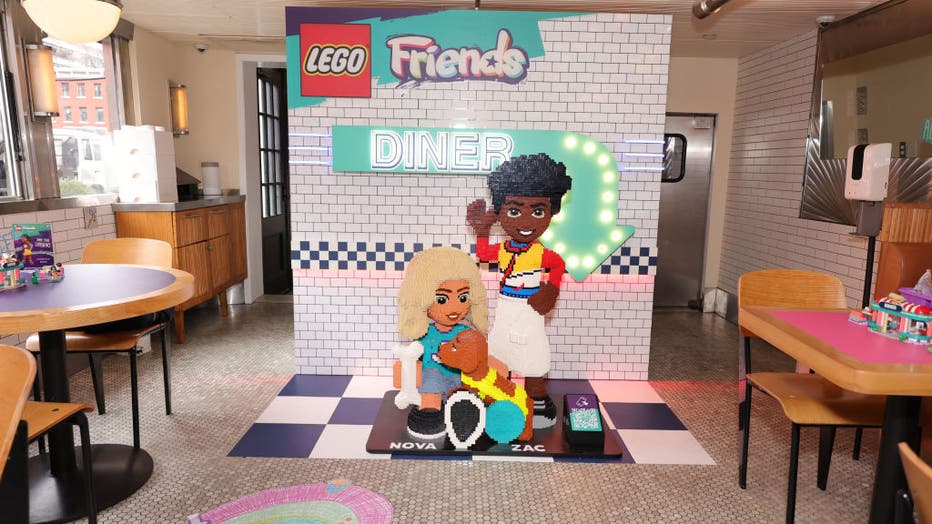 NEW YORK, NEW YORK - FEBRUARY 17: General view during LEGO® Friends Friendship Diner Experience on February 17, 2023 in New York City. (Photo by Michael Loccisano/Getty Images for Lego)
One letter, as Arumugam explained, was sent by a child with limb difference named Sophia. The LEGO Group responded by introducing a character with limb difference.
"It's driven from what we've been told from real children," the Executive Producer explained. She added that all scripts for the LEGO Friends YouTube series are run by a team of child psychologists.
The LEGO Group is not the first children's product company to pivot towards a more diversity-and-inclusion-conscious approach.
HASBRO REBRANDS MR. POTATO HEAD TOY LINE AS GENDER-NEUTRAL 'POTATO HEAD'
In February 2021, Hasbro announced its plans to re-brand the classic Mr. Potato Head character as "gender-neutral."
Hasbro said its Mr. Potato Head brand, which includes all kinds of toy tubers, is being changed simply to "Potato Head" in order to "better reflect the full line." The brand stressed, however, that neither of the individual Mr. or Mrs. Potato Head toys will be renamed.
Following suit, in December 2022, The American Girl doll brand faced backlash over a book targeted at prepubescent girls that promoted gender transition, seemingly without parental consent.
The book, titled "A Smart Girl's Guide: Body Image," which is marketed to girls ages 3 to 12, encourages children to talk with a doctor if they are questioning their gender identity. 
DETRANSITIONER, EXPERTS ISSUE WARNING OVER AMERICAN GIRL PUSHING GENDER TRANSITIONS: 'PROTECT YOUR DAUGHTERS'
While gender transition has no doubt been at the forefront of consciousness for leading companies in recent years – as even LEGO announced a rainbow-colored LGBTQ set titled, "Everyone is Awesome!" in 2021 – the unique line of plastic construction toys could be the first of its kind to spotlight other, lesser-noted complexities like vitiligo and neurodivergence in its latest endeavor.
"We firmly believe that LEGO play is for everyone," Teixeira said. "We take our influence and responsibility very seriously. Our core DNA is to inspire and develop the builders of tomorrow, and that's exactly what we're doing with LEGO Friends. We hold ourselves to very high standards, and want to develop a kinder, more accepting future society."
"Although this is a huge step towards diversity and inclusion, we have a long way to go," the D&I lead acknowledged. "We hope to show progress in different areas in the next 10 years."
GET FOX BUSINESS ON THE GO BY CLICKING HERE
Fox News' Kendall Tietz and Michael Bartiromo contributed to this report. Read more of this story from FOX Business.