Lake Byllesby beach back open after sewage discharge in Cannon River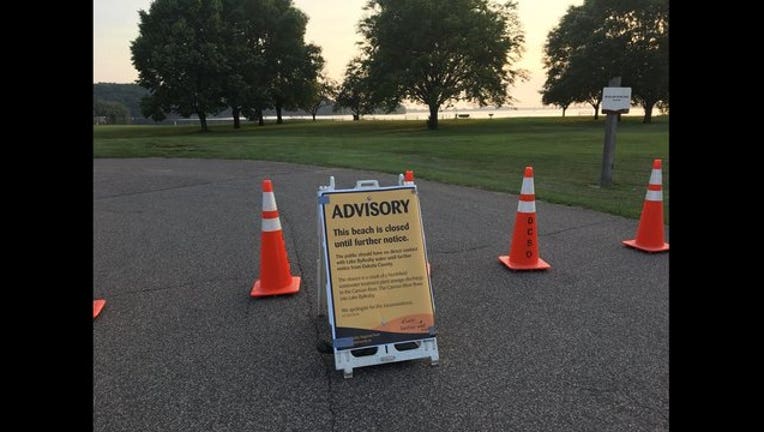 article
CANNON FALLS, Minn. (KMSP) - Lake Byllesby Regional Park beach in Cannon Falls, Minnesota is back open after it closed temporarily when up to one million gallons of sewage was discharged into the Cannon River earlier this week.
The beach had been closed since Tuesday, when a PVC pipe broke in the system at a wastewater treatment plant in Northfield and caused treated and untreated wastewater to enter the river, which flows into Lake Byllesby as well as areas in Goodhue County. 
Results from at least two consecutive days of sampling indicated the water had returned to safe levels. Residents in the area were also advised to avoid contact with the water on the Cannon River, but the advisory was lifted Friday morning. 
Officials say bacteria levels in the water have returned to safe swimming and recreational standards.