Kellogg will split into two companies. Here are the names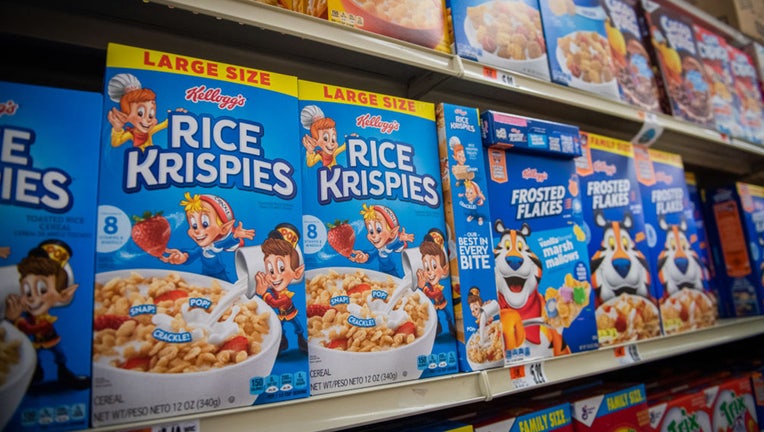 article
Kellogg Company has released what the two separate companies that it intends to split into will be called.
In a Wednesday press release, Kellogg said WK Kellogg Co is what the publicly traded firm comprised of its North American cereal business will be called upon the completion of the proposed separation. The name derives from that of one of Kellogg Company's founders.
GET FOX BUSINESS ON THE GO BY CLICKING HERE
The other will bear the name Kellanova. It will encompass Kellogg's "snacking, international cereal and noodles, plant-based foods, and North American frozen breakfast business," with brands such as Pringles, Cheez-It, Morningstar Farms, Eggo, Zucaritas and Coco Pops under its purview, Kellogg said. The stock symbol "K" will become Kellanova's.
"The 'Kell' overtly recognizes our enduring connection to Kellogg Company, while 'anova,' which combines 'a' and the Latin word 'nova,' meaning 'new,' signals our ambition to continuously evolve as an innovative, next generation, global snacking powerhouse," Kellogg Company CEO Steve Cahillane said in the statement.
Products put out by the companies will continue to sport the Kellogg's brand on the packaging, according to the release.
By the end of the year, Kellogg anticipates the spin-off of WK Kellogg Co to have occurred. It has not yet unveiled what that company's ticker symbol will be.
SHARES OF GE'S HEALTH CARE SPIN-OFF MAKE TRADING DEBUT ON NASDAQ
The two names come about a month after Kellogg declared it would keep its plant-based food segment rather than spinning it off or selling it. That marked a change from June 2022 when Kellogg's plans for separating had involved dividing into three.
"Given current market conditions as well as our confidence in this business as a long-term growth vehicle, we have decided to retain it as part of Global Snacking Company," Cahillane said on the earnings call in early February.
Cahillane will helm Kellanova while Gary Pilnick is the chief executive officer-designate of WK Kellogg Co.
Kellogg's net sales for the fourth quarter came in at $3.83 billion, 12% higher than the $3.41 billion it reported in the same period in the prior fiscal year. For the quarter, it also had a $98 million net loss.