Katelyn McClure, defendant in $400K GoFundMe scam sentenced to 3 years in state prison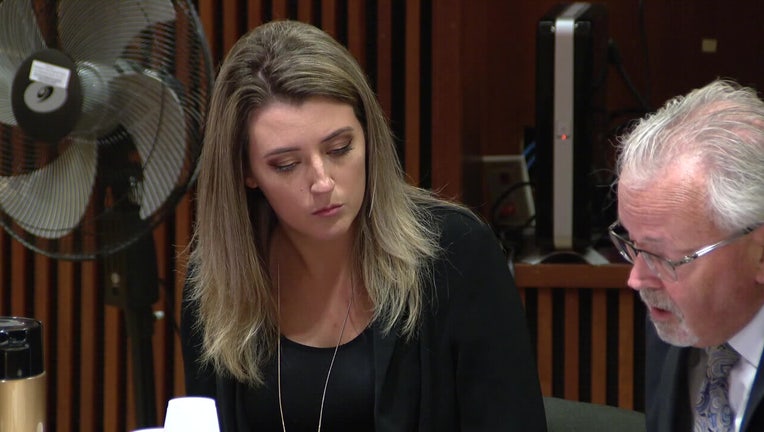 article
MOUNT HOLLY, N.J. - A New Jersey woman convicted for her role in a GoFundMe scam is sentenced to three years in New Jersey State Prison.
Burlington County officials say Burlington Township resident Katelyn McClure, 32, her boyfriend Mark D'Amico and Johnny Bobbitt scammed donors out of more than $400,000.
The three were said to have fabricated a fraudulent scheme, with donors believing money would go to Bobbitt, a homeless man living in Kensington.
D'Amico was sentenced to five years in state prison in August of 2022.
RELATED HEADLINES
Bobbitt was admitted to a court-ordered addiction recovery program.
According to officials, at the time of the campaign, created in November 2017, it was the largest fraud perpetrated through crowdfunding. GoFundMe voluntarily reimbursed donors.
McClure was the last of the three to be sentenced.
Authorities said within a few months of the campaign's creation, all of the money raised was spent. Bobbitt alleged he only received $75,000 of the $400,000, and he took civil action against McClure and D'Amico.
"This sentencing brings to a close a case that defrauded more than 14,000 people whose decency and compassion for others elicited a tremendously heartwarming response to assist someone they believed was truly in need," Burlington County Prosecutor LaChia L.Bradshaw said. "With the new year comes new hope for a better world, and our wish is that prosecutions like this will serve to deter criminals from such deceitful actions, but not discourage individuals from caring about those who are in crisis as a result of a tragedy, or simply need a helping hand after experiencing a hardship or setback."