ISIS suspect's lawyer asks to withdraw amid imam controversy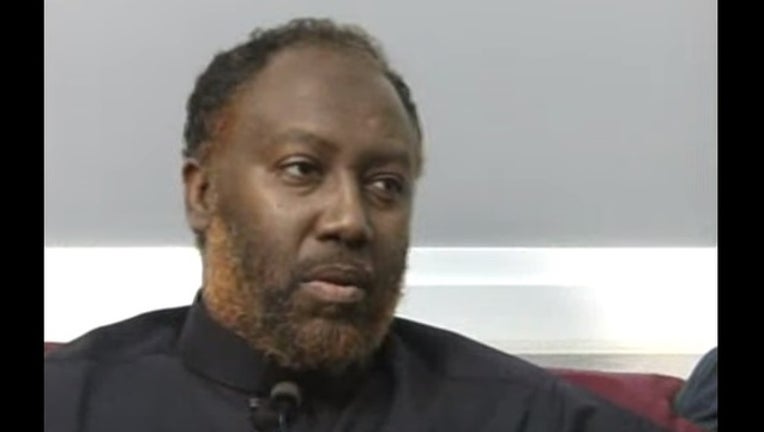 article
MINNEAPOLIS (KMSP) - Patrick Nwaneri, an attorney representing one of 5 Minnesota men accused of attempting to join ISIS in Syria, has requested his withdrawal from the case amid questions about a member of his trial team -- Imam Hassan Ali Mohamud.

Nwaneri is one of two attorneys for Mohamed Farah, one of the young men from the Twin Cities charged with conspiring to support the Islamic State. Nwaneri said he wants to withdraw to avoid being a distraction.
Hassan Mohamud is a local religious leader, and a legal scholar on Sharia law. While he is a law school graduate, Mohamud is not a licensed attorney in Minnesota. Last week, federal prosecutors requested that Mohamud be removed from representing Farah because of a conflict of interest.
In a brief filed Thursday, prosecutors say in a recording made by a confidential informant on May 9, 2015, a former co-defendant makes reference to "learning about prayer during jihad from a person identified in the recording as 'Sheikh Hassan.'" The recording was transcribed in September, and only recently were defense attorney's informed about the issue. Defense attorneys have identified the former co-defendant in the recording as Abdirizak Warsame, who has already pled guilty to terror charges. Farah's legal team requested that Warsame be brought from the Sherburne County Jail to federal court Friday so he could testify about precisely what he meant, but Judge Davis denied that request Thursday.
Farah's other attorney is not consulting with Mohamud and intends to remain on the defense team. A hearing is scheduled for 2 p.m. Friday in Minneapolis federal court. The trial is scheduled for May 9.