Invasive carp caught in St. Croix River, DNR says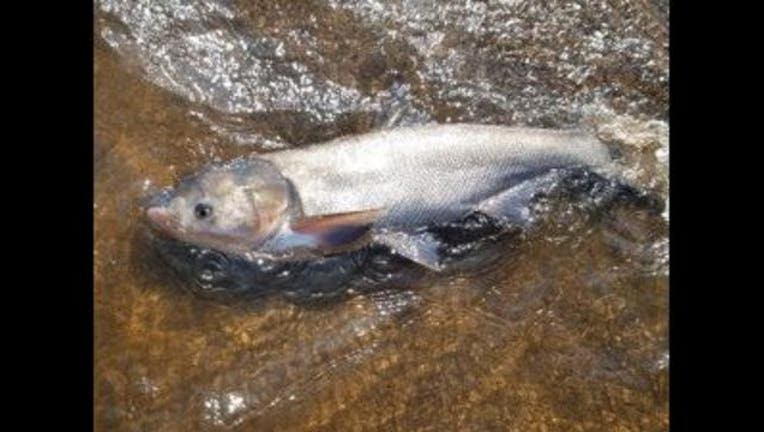 article
PRESCOTT, Wis. (KMSP) - A silver carp has been captured on the St. Croix River, the first of the invasive species to be found in the waterway.
The fish was caught by a commercial angler near Prescott, Wisconsin during a proactive monitoring period on the river, the Minnesota Department of Natural Resources said in a news release. The angler also caught a bighead carp in the same area.
The silver carp was captured near where the St. Croix meets the Mississippi River, not far from where two silver carp were found in the Mississippi in 2014.
Invasive carp escaped into the Mississippi River in the 1970s and have been progressing upstream ever since. Although individual fish have been caught in the Mississippi, St. Croix and Minnesota rivers a number of times, no breeding populations have been detected, according to the DNR. 
While they are concerned about the invasive carp, the DNR says the fish that have been captured do not indicate reproduction or an established population of either silver or bighead carp in the St. Croix River.
Once the ice clears, the DNR says they will work with commercial anglers to survey for additional invasive carp near Prescott.