How donating blood could win you a trip to Super Bowl LVII
GLENDALE, Ariz. - You can help save a life and possibly win tickets to Super Bowl 57 in Glendale.
Anyone who makes a blood, platelet, or plasma donation through Jan. 31 with the American Red Cross will automatically be entered to win a trip for two to the big game at State Farm Stadium on Feb. 12.
"The winner and guest will get to enjoy Super Bowl LVII in Glendale, Arizona, access to day-of in-stadium pre-game activities, tickets to the official Super Bowl Experience, round-trip airfare to Phoenix, three-night hotel accommodations (Feb. 10-13, 2023), plus a $500 gift card for expenses," the Red Cross says.
To make an appointment, click the link below.
Red Cross – Win Trip To Super Bowl LVII
https://www.redcrossblood.org/local-homepage/events/super_bowl.html
More Super Bowl coverage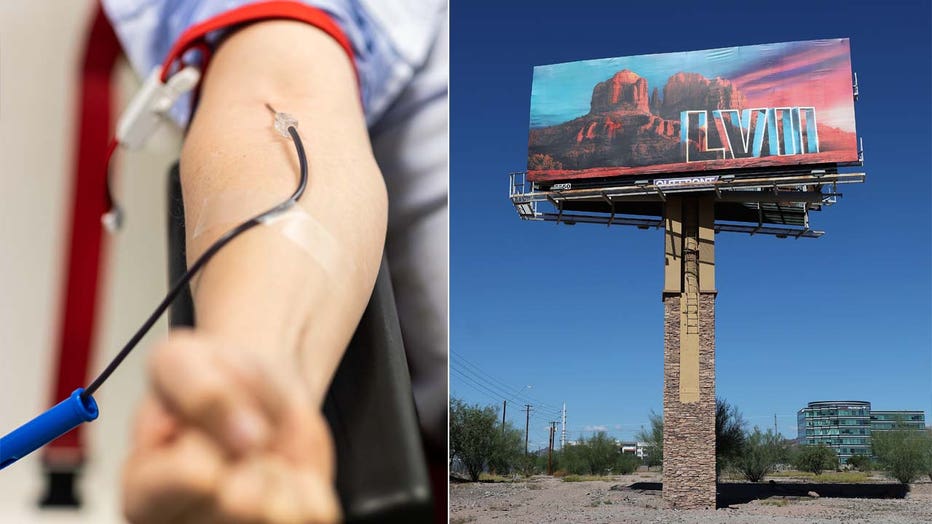 (From left: Michael Matthey/picture alliance via Getty Images and Christian Petersen/Getty Images)