Here's when to watch for February's full snow moon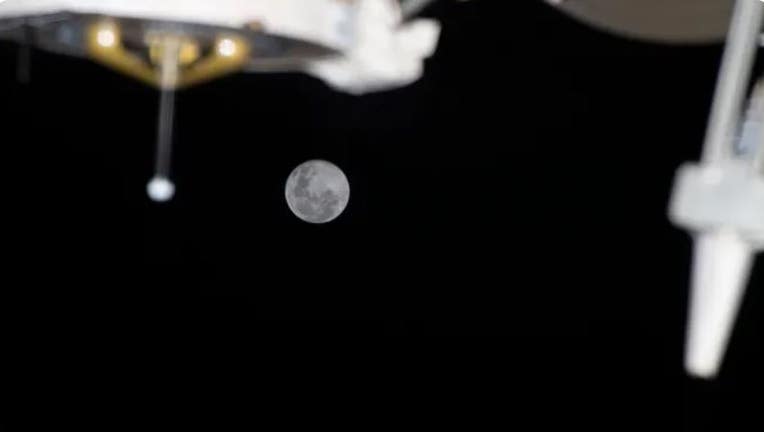 article
If skies are clear this weekend, the last full moon of meteorological winter will light up the night sky.
NASA reports the full snow moon is set to peak in illumination around 1:29 P.M. EST Sunday, meaning the best chance to see the celestial body will either be on the Saturday night before or overnight from Sunday into Monday.
The Old Farmers' Almanac said the moon is believed to have gotten its nickname because February is usually a chilly month with plenty of snow on the ground in the northern latitudes.
The FOX Forecast Center believes several rather weak disturbances could impact viewing for millions, especially along the West and East coasts.
WATCH OUT FOR THESE ASTRONOMICAL EVENTS IN 2023
Forecast models show the best viewing along the East Coast could be Saturday night while the heartland's visibilities look more optimal later on Sunday.
Many on the West Coast could seemingly miss out on seeing the full moon because of cloud cover created by increased storminess.
For those who are able to see the moon in all its glory on Monday morning, it'll be near the star Regulus.
NASA said Regulus will appear to the right of the full moon in the western sky.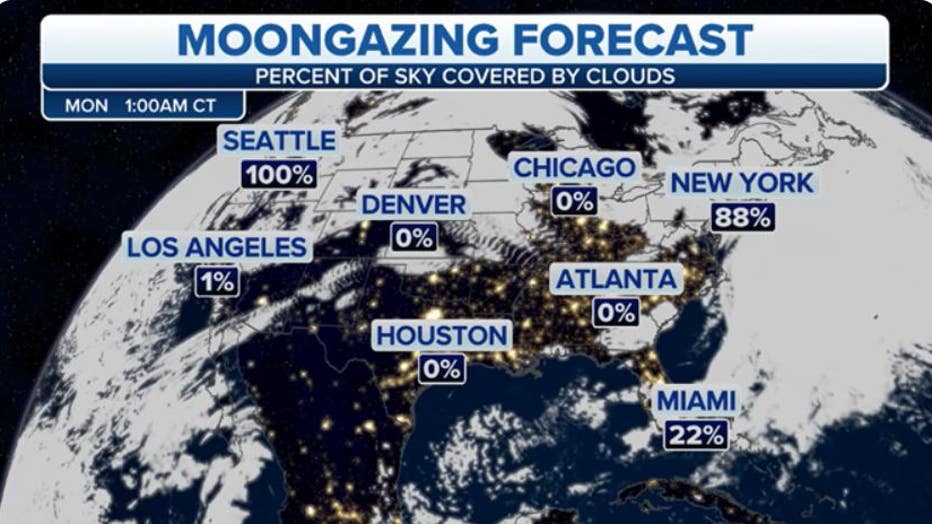 Sunday night/Monday morning moon viewing forecast (FOX Weather)
7 TIPS ON HOW TO SHOOT THE MOON WITH A CAMERA
February's full moon also corresponds with the Chinese Lantern Festival, the traditional end of the Chinese New Year.
The moon takes about 29.5 days to complete a full cycle, and the next full moon won't be until early March.
Astronomers warn no major meteor showers are expected to be visible from North America between February's snow moon and March's worm moon.
Due to the moon taking 354 days to complete 12 full cycles, 2023 will have 13 full moons, with two slated to happen in August.